Foshan Attractions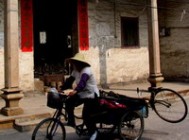 Foshan ( Chinese: 佛山, Pinyin: foshan)

Prefecture Level: 3,389,000

Located in the mid-south of Guangdong Province, China, Foshan is at the heart of the Pearl River Delta ("PRD").

Foshan is a historical and cultural city, located in the center of Guangdong province. It has been the center of the southern school of Chinese wushu, and maintains the titles of Hometown of Martial Art.
Foshan Top Attractions

The Museum followed the architectural style of the late Qing Dynasty.Huang Feihong Shiyi Wushu Museum was built in 1996,which mainly to carry forward Huang Feihong's Wushu and his medical ethics.. ......more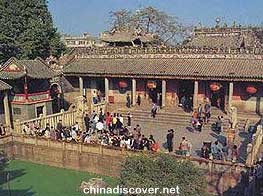 It is the first temple in foshan, and with a long history.Ancestor Temple also called the Zumiao Temple,being built during the Yuanfeng period of North Song Dynasty (1078-1085)......more
Other Foshan Attractions
Foshan Culture