Guizhou food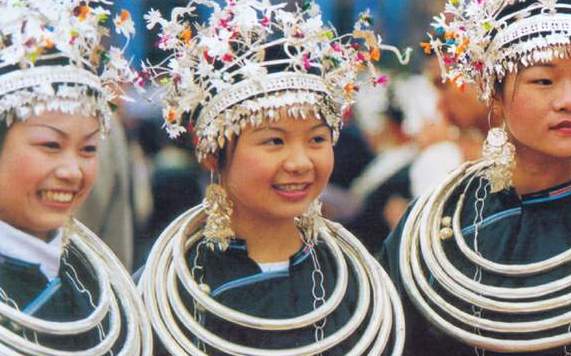 Guizhou (simplified Chinese: 贵州 Pinyin: Guizhou)

39,040,000

176,100 sq km (68,000 sq mi)

Guizhou is located in the southwestern part of China. It is one of the provinces that contains the most minority groups. The minority groups account for more than 37% of the total population. 55.5% of the province area is designated as autonomous regions for them.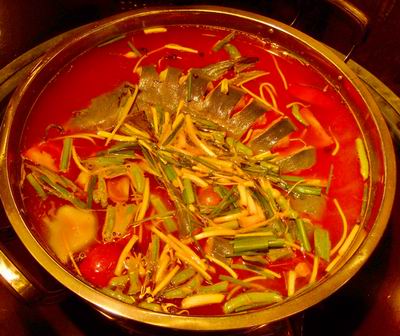 Guizhou cuisine offers a large variety of spicy taste, one of the reason is the climate. It is humid in summer and rains in most of days in winter.
Sour Soup Fish
The most famous local dish in Kaili was Sour Soup Fish, we went to a highly recommended restaurant named KuaiHuoLin.

The soup was definitely tasty! The KuaiHuoLin restaurant was decorated in the style of Miao ethnic architecture, all waitresses were Miao girls, their smiles were so splendid, we enjoyed our stay there very much.

It is a famous Guizhou cuisine and the unique food of the Miao people. The dish is sour, spicy and appetizing. Add pepper, the specialty and much local nutritive Chinese herbal medicine, use tomato to be sour, and then put the clean fish in the pot to boil it. .
Leis Bean Curd Balls
This bean curd balls are a kind of time honored flavor snack in Guizhou. The fried balls are crisp and brownish outside and tender and soft inside. Having it together with the sauce of hot pepper powder, soy sauce, sesame oil, vinegar, pepper and chopped green scallion etc., you will find it smooth and appetizing.
Chang Wang Noodles
Changwang Noodles are made of noodles with eggs and the favorite breakfast for people in Guiyang. After being boiled in water, scooped up and put into the chicken soup, the noodles are decorated with some pieces of cooked pig intestines, blood curd, crisp pork dices and hot pepper oil on the top. Thus the noodles look so colorful with bright red soup, yolk-yellow noodles, white intestines, tender green scallion and fresh bean sprouts. It has a lingering taste with the fried diced meat crisp and savoring, the intestines and blood curd soft and tender, the soup very delicious, but not too hot nor oily.
Siwawa
It receives its name because various kinds of "Shreds" are wrapped up within a piece of small thin pancake. Put a handful of shreds of kelp, radish, bean sprouts, preserved cabbage, fried soybeans, etc. in it. Then the cake is rolled up and put in some sauce.
Must-see Villages in Guizhou and Guangxi
      Basha      Zhaoxing      Tang'An      Xijiang      Sanjiang      Longsheng     

Frequently asked questions in Guizhou

Questions and answers