Latest travel news in China
How to select a reliable China international travel service
The phrase "You get what you pay for" may be a cliché, but it also applies to many real life situations, including the travel business. Lately there has been a stream of complaints about so called "Join in" vacation packages or "Budget CITS" tours in China. Do you really want to compromise a once in a lifetime experience by visiting 4 souvenir shops a day and sharing a bus with 44 others?

The biggest issue with these "budget" companies is the gap between what they promise and what they deliver. There's another famous saying "do not be penny wise and pound foolish". The money you'll save will probably not be remembered as much as the quality of your trip, not to mention the time and money you've invested on the long distance flight to China!
Cram the gap between promise and deliver
China Vacation Packages
Trip Length :

8 Days

From USD




$666.00




Location :

Beijing, Datong,Pingyao

Mutianyu Great Wall, Yungang Grottoes & Hanging Monastery in Datong, Pingyao ancient town, which is 14th-century Chinese style grey houses mixed with red lanterns, Shuanglin Temple, the Qiao's Grand Courtyard around Pingyao, you may enjoy different culture.
Trip Length :

8 Days

From USD




$365.00




Location :

Beijing, Xian, Beijng

Xi'an has been the capital of eleven dynasties for more than 2000 years. It played a vital role in bridging the gap between east and west. The Terracotta Army of Qin Emperor is the highlight.
Trip Length :

10 Days

From USD




$1110.00




Location :

Beijing , Kunming , Dali , Lijiang , Zhongdian , Kunming

Enjoy your trekking on Tiger Leaping Gorge, which honored as one of the deepest and most marvelous gorges on the globe. Otherwise, Shangri-La is a haven of peace, snow-capped mountains, dense primeval forests, alpine lakes, and lush grassland are surrounded it.
Trip Length :

5 Days

From USD




$423.00




Location :

Huangshan

2 days hiking on the Xihai Grand Canyon of Mount Huangshan, this trip is designed for people who love outdoor exercise, natural surroundings. A different way to experience the amazing beauty of Mountain Huangshan. The hiking tour will give you an unforgettable memory.
Trip Length :

8 Days

From USD




$885.00




Location :

Xian , Guilin , Sanjiang , Zhaoxing , Kaili , Guiyang

Southeast Guizhou Highlights Tour takes your to visit Guilin, Yangshuo, Sanjiang, Zhaoxing, Basha, Congjiang, Rongjiang, Xijiang, Kaili, Shidong and Zhenyuan, you may Experience the Sister's Meal Festival in April. Young Miao girls dress up in front of us to show their beauty!
Trip Length :

4 Days

From USD




$279.00




Location :

Guilin , Kaili , Zhaoxing , Sanjiang , Guilin

The highlight is Basha, the most spectacular Miao village in this area. We will also visit Longsheng, Sanjiang & Zhaoxing. Stay overnight in the village house, more time for closer touch to villagers.
Trip Length :

20 Days

From USD




$3,168.00




Location :

Beijing , Xian , Lhasa , Chongqing , Yangtze Cruise , Yichang , Shanghai , Suzhou , Shanghai , Guilin

China top 5 destinations + Three Gorges + Tibet tours, visit Great Wall, Terra Cotta Warriors, Potala Palace...Beijing, Xian, Shanghai, Suzhou traditional gardens, cruise in Guilin.
Trip Length :

8 Days

From USD




$1,220.00




Location :

Beijing , Xian , Guilin

This circle takes you to the most beautiful Guilin, the oldest Xian and the newest Beijing that China has to offer. Follow Emperor Qin, the First Chinese Emperor's trail from the North to South
Short vacations in China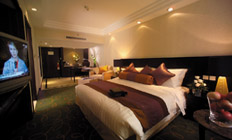 Beijing Hotels
Beijing is the center of politics, culture and international exchanges and a modern metropolis full of vitality. The world's earliest description of Beijing came in the travel notes of Marco Polo...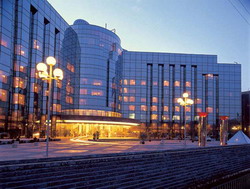 Shanghai Hotels
The expo in Shanghai is the top event happening in China in 2010. Millions of visitors are planing to take children to Shanghai for summer vacation. A lundry list of hotels available for your choice, from top class to family inn.

One-Way
Round-Trip
The tour search is sponsored by
Sinoway Travel
Type something you are interested in, such as:
Great Wall
China Tour Search