Xin'an River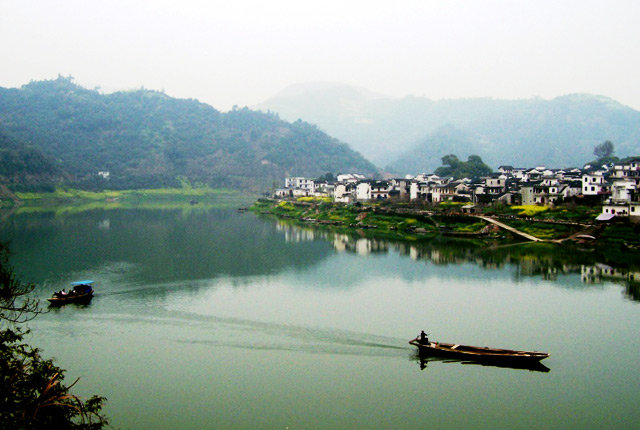 By linking Mt. Huangshan area at its headstream and Qiandao Lake (a beautiful lake near Hangzhou) at its lower reaches, Xin'an River stretches 200 kilometer long to show off her own fascinating beauty.

The river is reputed as a gallery of water and mountains due to its splendid landscapes. The water is crystal clear, and always very gently flowing. Sailing on the river, one can see houses of Hui style (the featured residential style of Anhui Province) with white wall and gray tiles here and there on both sides. The fir, bamboo and tea bushes, along with the loquat and orange forests on the hills extend as far as you can see, displaying a charming water landscape just like that in a beautiful Chinese painting.

Scenic spots along the Xin'an River make the sailing more interesting. At Bingtan which is close to the river source, there is the mausoleum of an imperial minister in the Qing Dynasty. Standing around the mausoleum are carved stone human figures, horses, tigers, sheep and lions with graphic features, which are quite interesting to see. In Tunxi and Shexian County section, the river embraces ancient pavilions and bridges as well as clusters of lakes. Further down the river, one can see the busy rural and urban scenes. On the lower reaches of the Xin'an River there is the pretty Qiandao Lake. It has never failed to impress the visitors with its breathtaking beauty.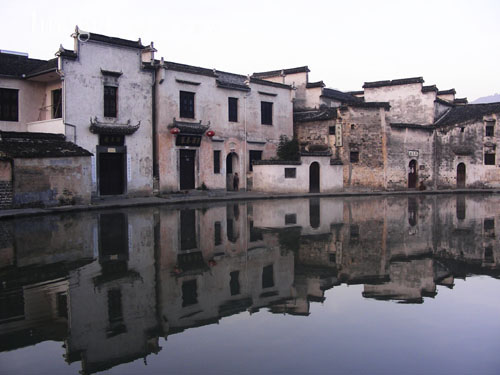 Hongcun Village boasts a history of 800 years. Its most distinct feature is its ingenious water supply system.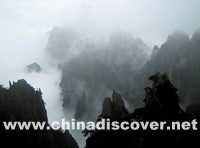 "After a trip to Huangshan, China's Five Sacred mountains pale in comparison …" so goes the old Chinese saying.