Chongqing Tourism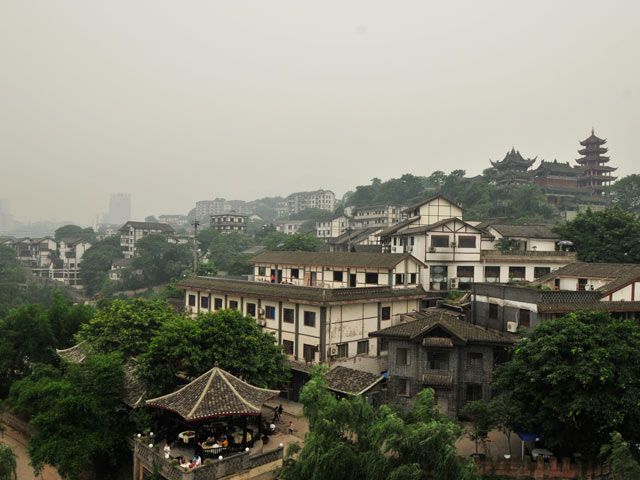 Chongqing (Chinese: 重庆, Pinyin:chongqing)

Municipality 31,442,300, Metro: 5,087,197

located at 29°33′00″N 106°30′25″E

Known as a "Mountain City", Chongqing was originally built on the mountain slopes and along the riversides. It has a long history and numerous scenic spots and historic sites.
With a history of over 3,000 years, Chongqing, the birthplace of Ba and Yu culture is one of the least well known but most important historical cities in all of China.

Topography of Chongqing
Chongqing is located at the juncture of the Yangtze River and Jialing River in the southeast of China's Sichuan Basin, between 105º 17'-110º 1' east longitude and 28º 0'-32º 3' north latitude. It is 470 kilometers from east to west and 450 kilometers from north to south, neighboring Hubei and Hunan provinces in the east, Guizhou province in the south, Sichuan province in the west and Shanxi province in the north. The whole terrain slopes down to the Yangtze River valley from south to north, and is therefore quite undulating. In the northwest and central parts are mainly hills. In the southeast are Dabashan and Wulingshan mountains. Because the city is just erected in the mountains, Chongqing is called "mountain city". There are about 80 rivers flowing through Chongqing. The major rivers are the Yangtze River, Jialing River, Wujiang River, Fujiang River, Qijiang River and Daninghe River.

History of Chongqing
The area known as Chongqing became the capital of the Ba State in the 11 century BC under the mythical King of the Yu. By the 12th Century AD, this small city had grown in size and was renamed Chongqing, meaning "Double happiness" in Chinese.
Despite the name, the city in fact has a rather turbulent past, and the residents here have spent much of their history keeping invaders out. In 1242 Chongqing put up a defense against the Mongols and in 1937, the Kuomingtang fled here from the Japanese. The city withstood attack and was one of the last Kuomingtang bastions.
In 1997, Chongqing separated from Sichuan to become an independent prefecture in its own right. Today, this vast southwestern dynamo is known as Chongqing Municipality.
Also a municipality directly under the Central Government, Chongqing is the largest industrial and commercial center in southwest China, and a hub of land and water transportation in the upper Yangtze valley, with an urban population of 6.35 million. Chongqing is a comprehensive industrial city, with advanced iron and steel, chemicals, electric power, automobile manufacturing, machine-building, shipbuilding, construction materials, textiles, foodstuffs and pharmaceuticals industries.