Harbin Tourism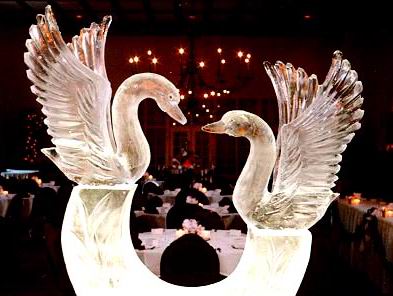 Harbin (Chinese: 哈尔滨, Pinyin:Harbin)

38,170,000

7,086 square km (2,735.9 sq mile)

Harbin is most famous for its beautiful display of ice sculptures in winter and is known as China's gateway to trade with Russia.
Overview
Harbin is the captial city of Heilongjiang Province which lies on the southern bank of Songhua River.Harbin is the tenth largest city in China with an area of 7,086 square km.It is also known as Oriental Moscow due to a large number of European architecture in here.
It is extremely cold in winter due to its location,therefore it has a nickname of "Ice City"and "Snow City".The ice and snow activities are very popular, especially the ice lantern and winter swimming are known home and abroad. Summer in Harbin the climate is cool and pleasant. In July, China's hottest month, temperatures in the Harbin are between 16 and 23 degrees Centigrade, making Harbin the best place for escaping the heat of summer. And every summer there will hold a Harbin Summer Music Concert.
Know More

Birthplace of the Qing Dynasty: Historically separate from China, Manchuria became the seat of power when the Manchus invaded and took control of China, eventually becoming the Qing Dynasty (1644-1911).
Russian Influence at the Turn of the Twentieth Century: Russians played a big part of Harbin's recent history. Until 1896, Harbin was a fishing village on the banks of the Songhua River. However, the Qing Dynasty conceded a rail concession to the Russians who built a railroad from Vladivostok to Harbin and on to Dalian. Despite the Russians losing control of the railway to the Japanese after the Russo-Japanese War ended in 1905, Russian influence could be seen until the end of the World War II.
Japanese Occupation: Manchukuo Puppet State: White Russians, fleeing the revolution in 1917 flocked to Harbin helping to create the largest Russian population outside the country. In 1932, the Japanese occupied Harbin under their domination of Manchuria (called Manchukuo under the Japanese) until 1945 when the Soviets took it. In 1946, Chiang Kai Shek and Stalin agreed to turn it over to the Chinese.
Harbin Today: Largely industrial today, Russian influence is making a comeback. Due to its proximity, Russians come in droves for holidays in Harbin and you'll find the second language in Harbin isn't English, it's Russian.
The Harbin local culture is based on Han culture, combined with Manchu culture and Russian culture. This combination of cultures influences the local architecture style, food, customs. Harbin is famous for its standard Mandarin pronunciation. It's a very good place to study Mandarin. As the saying goes 'If you want to study Chinese language, come to China. If you want to study Mandarin, come to Beijing. If you want to study standard Mandarin, come to Harbin.

Harbin is one of the largest railway hubs in Northeast China. Five major railways (Jingha, Binsui, Binzhou, Binbei and Labin) meet here. Currently 138 trains terminate in or pass through Harbin daily, with trains available to Beijing, Shanghai, Tianjin, Guangzhou, Jinan and many other major cities in China.
The Harbin Taiping International Airport is the second largest international airport in Northeast China. There are flights to/from more than 30 large and medium-sized cities, including Beijing, Tianjin, Shanghai, Guangzhou, and Hong Kong.
There are more than 1,900 rivers in Heilongjiang, including the Songhua River, Heilongjiang River and Wusulijiang River, creating a convenient system of waterway transportation. Harbin harbor is one of eight inland ports in China and the largest of its type in Northeast China. Available from mid-April until the beginning of November, passenger ships sail from Harbin up the Songhua River to Qiqihar, or downstream to Jiamusi, Tongjiang, and Khabarovsk in Russia.
Must see