Lijiang Tourism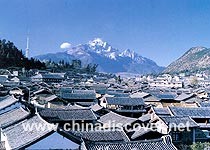 Lijiang (Chinese:

丽江

, Pinyin:

lijiang

)

1,137,600

21,219 square km (8,192.7 sq mile)

The old town of Lijiang has a history more than 800 years and was once a confluence for trade along the old tea horse road.
Lijiang city
Lijiang City is a prefecture-level city in Yunnan Province, China. The world famous Old Town of Lijiang is located in Lijiang City. It is a UNESCO Heritage Site.
Lijiang City comprises one district and four counties: Gucheng District, Yongsheng County, Huaping County, Yulong Nakhi Autonomous County, Ninglang Yi Autonomous County. The government of Lijiang City sits in Gucheng District.
Lijiang old town
Lijiang old town comprises three areas: Dayan, Baisha and Shuhe. It was registered on the UNESCO World Heritage List in December 4, 1997.
Usually, when people are talking about Lijiang old town, they mean Dayan Town
...more detals of Lijiang old town
Dayan Town
Dayan Town has a history of over 800 years. It is one of the few places in China with well-preserved old style folk buildings.
The town has a history going back more than 800 years and was once a confluence for trade along the old tea horse road. The Dayan town is famous for its orderly system of waterways and bridges.
Shuhe
Shuhe is a famous cobblers' town. It is not only a very important town in the Tea-horse Road that leads to Tibet.
The cobblers here are as skillful as those in Italy. The leather products that they make are the best seller in Tea-horse Road. Because of trading activities along this road, the Naxi people gradually gave up the nomadic life and settled for farming and later started to do business.
Baisha
Baisha is a small village near Dayan town, the best way to get there is by 40 minutes biking. You might rent a bike from the hotel in Dayan town, cycle through the countryside trails.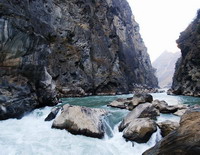 The Tiger Leaping Gorge is divided into three sections: Upper, Middle and Lower.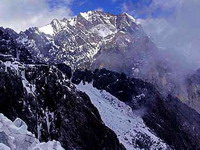 The major attraction in the Jade Dragon Snow Mountain is the Glacier Park, where a cable car can take you to the summit.