Guangzhou Baiyun Mountain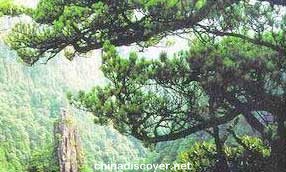 Baiyun mountain is a famous tourist spot in guangzhou since ancient times. "Baiyun" means white cloud, the mountain got its name from White cloud is found everywhere on the mountain.
It is a park style mountain that boasts of 30 beautiful peaks and waters and abundant historical relics. At present, there are six sightseeing zones have been developed, including Mingzhu Tower, Moxing Ridge, Santai Ridge, Mingchun Valley and Luhu Lake.
Baiyun Mountain is the best place to get a bird's eye view of the Guangzhou city. Furthermore, there are many famous poems and words on the mountain that written by Chinese well-known poets and scholars. The Mountain is a bit rectangular, measuring 7 km from south to north, and 4 km from east to west. It is one of the oldest mountain in Guangzhou dating back to 400 million years ago.
The Tourism Cable Cars
It can be reached by the 24th and 36th Route Buses and bus service direct to the peak is available at Guangwei Road. Baiyun Cableway is the first cable cars for sightseeing in the country to adopt the homemade movable cable-holding device with dual clamping, single-cable cycle with large carrying capacity.
There are 80 cars, each can sit 6 people. The lower station is set up east of Yuntai Garden and the upper station at the Peak Park, a difference of 198 meters in altitude and a horizontal distance of 1,672 meters from each other. The cable cars of Baiyun Cableway pass by such scenic spots as 'Initial Probe into the Cloudy Valley', 'Pu Valley', barbecue zone, 'Nengren Temple' and so on, and the limitless scenery of the Goat City(Guangzhou) is right before your eyes when gazing into the distance.
Tours in Guangzhou:
Chimelong Paradise Park Chime International Circus
Chimelong Water Park Xiangjiang Safari Park
One day Guangzhou tour One day Foshan tour One day Zhaoqing tour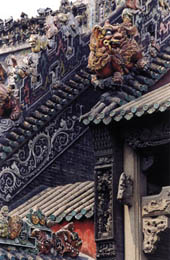 Especially recommended as it has long been looked upon as the ultimate in Cantonese construction of the past.


The island boasts many trees and pleasant environment, together with such buildings, organizations, sports and entertainment facilities