Guangzhou Yuexiu Park

Yuexiu park boasts of the pretty waters and hills, as well as culture relics. It is not only beautiful
but perfectly represent chinese park's culture
and ecological tourism. The main attractions in the park include the site of the Ming Dynasty City Wall, the Square Cannon Site, the stone sculpture of the Five Rams and the Zhenhai Tower.
covering an area of 920,000 square meters, it is the largest and the most beautiful park in Guangzhou. Yuexiu means the most beautiful and the largest. Its name comes from the park with three charming man-made lakes (Dongxiu Lake, Nanxiu Lake and Beixiu Lake) and seven beautiful hills. The park lies in the north of Guangzhou city, about 1 kilometers from the train sation.
Yuexiu Hill, one of the seven hills, is also called Guanyin Hill, "Guanyin" means Goddess of Mercy. It was found during the Yongle years in the Ming Dynasty. The name comes from the Chaohan Platform built by Zhao Tuo, king of Southern Yue in the Western Han period, so the hill is full of mystery of ancient cultures.
When you wander in the Park, you will find beautiful trees and flowers are planted everywhere, such as kapok for earlier spring, azalea for late spring, yulan magnolia for April, golden balsam and morningstar lily for May, hanxiao for autumn and wintersweet for midwinter. And there are beautiful flowers display every year, such as the spring flowers show and the chrysanthemum show in autumn.
Furthermore, there is a large stadium in the park with capacity of more than 30,000 spectators, and there is a swimming hall with a capacity of over 5,000 spectators. Of course, there are also some other places for spots.
Tours in Guangzhou:
Chimelong Paradise Park Chime International Circus
Chimelong Water Park Xiangjiang Safari Park
One day Guangzhou tour One day Foshan tour One day Zhaoqing tour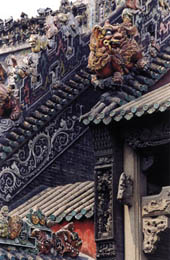 Especially recommended as it has long been looked upon as the ultimate in Cantonese construction of the past.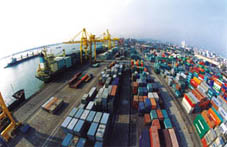 The China Export Commodities Fair is an embodiment of the development of foreign trade, and epitomizes its history in China