Sichuan Weather Guide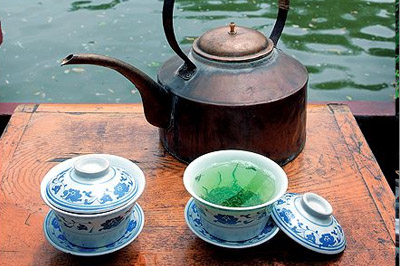 Sichuan (Chinese: 四川, Pinyin:Sìchuān)

87,250,000

Located at 30°39′49″N 104°04′00″E

Sichuan is one of the major industrial centers of China. In addition to heavy industries such as coal, energy, iron and steel, the province has also established a light industrial sector comprising building materials, wood processing, food and silk processing.
Sichuan is bordered by the Tibetan Plateau in the west and by the Three Gorges and the Yangtze River in the east.
The eastern part of the Sichuan basin is ringed by lofty mountains and experiences a subtropical and humid climate.
The western part is considered the highland area and experiences frequent fog with intense sunlight, but low temperatures.
Sichuan climate
The climate is highly variable in Sichuan. The Sichuan Basin (including Chengdu) in eastern half of the province experiences a subtropical monsoon climate with long, warm to hot, humid summers and short, cool to cold, dry and cloudy winters, with China's lowest sunshine totals.
The western areas of Sichuan have a mountainous climate characterized by very cold winters and mild summers, with plentiful sunshine. The southern part of the province, including Panzhihua, has a sunny, subtropical climate with very mild winters and hot summers.
The annual rainfall in Sichuan is 1000 millimeters and the average annual temperature is 16.5′C.
The best time to visit Sichuan
The best time to travel to Sichuan is April to October, when the trees and flowers of this garden city are green and in full bloom.
Sichuan weather record
| Month | Avg. High | Avg. Low | Avg. Precip |
| --- | --- | --- | --- |
| January | 49.1° F | 36.3° F | 0.30 in |
| February | 52.0° F | 39.6° F | 0.40 in |
| March | 61.2° F | 46.6° F | 0.80 in |
| April | 70.9° F | 54.9° F | 1.80 in |
| May | 78.8° F | 63.0° F | 3.40 in |
| June | 82.0° F | 68.4° F | 4.10 in |
| July | 85.3° F | 71.6° F | 9.10 in |
| August | 85.5° F | 70.9° F | 8.80 in |
| September | 77.2° F | 65.1° F | 5.20 in |
| October | 69.1° F | 58.1° F | 1.60 in |
| November | 60.1° F | 48.6° F | 0.70 in |
Sichuan weather forecast