Shigatse Tourism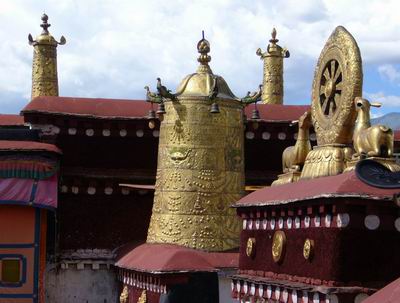 Tibet (Chinese:

西藏

, Pinyin:

Xī Zàng

)

2,840,000

1,228,400 square km (474,300 square mile)

With an average elevation of 4,900 metres (16,000 ft), Tibet has long been a favored destination for tourists from around the world.
Overview
Around 250km to the south-west of Lhasa, Shigatse is the second-largest city in Tibet. Since the Mongol sponsorship of the Gelugpa order, Shigatse has been the seat of the Panchen Lama, who is traditionally based in Tashihunpo Monastery, which is one of the high-lights of Tibet and is Shigatse's foremost attraction.
Know more
Shigatse has long been an important trading and administrative centre. The Tsang kings exercised their power from the once imposing heights of the Shigatse Dzong-the present ruins only hint at its former glory-and the fort later became the residence of the governor of Tsang.
Far too many travellers speed through Shigatse on their way to the Nepali border, leaving just one afternoon to poke around Tashihunpo and a night to rest up. This is a pity because, while it may not be brimming with sights, Shigatse is a good place to hang out, kick back, and enjoy a few beers on the roof of the Tenzin Hotel gazing across at the ruins of the fort. It's also one of the few places in Tsang with reliable and frequent public transport connections with Lhasa.
Shigatse is not a paticularly big town, but orientation can initially be a bit confusing. Like most modern Tibetan cities, it is divided into a distinct Tibetan quarter and a newer Chinatown.
The old Tibetan part of town is for the most part clustered higgledy-piggledy between Tashilhunpo Monastery and the high ramparts of the Shigatse Dzong. Here you'll find the Tibetan market and the Tenzin Hotel. Tashilhunpo Monastery effectively marks the western extent of city-beyond it is a nomad encampment-while the Shigatse Dzong does the same thing to the north.
Must see