Meet the Team - Bobby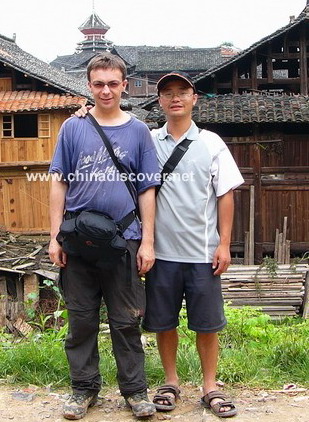 Bobby
Bobby is with Sinoway Travel/ China Discover since 1997. He works as our tour leader in Guizhou and Guangxi Province.

My Testinomials
Bobby was born and raised in a Dong Ethnic Village in Sanjiang county of Guangxi province, He did not have chance for his university study, had to learn English by himself, words by words, mostly from his customers when he escorted the trekking tours in Guangxi and Guizhou...
Bobby is a Guizhou expert and our best tour leader, he has worn many hats at Sinoway Travel and continues to be our favourite photographer and food critic. His travels have taken him to the furthest reaches of the most remote villages of Guizhou.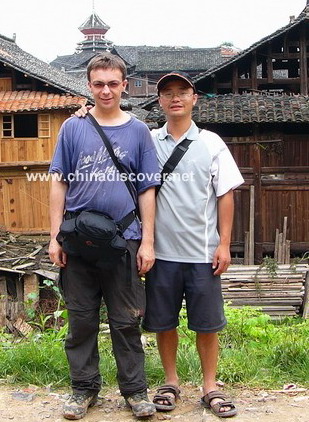 Bobby has good reputation of preparing simple western breakfast for his guests when we are in Guizhou...You might find food precessor, fresh fruit, clean tissue, bottle water, knife and folk on his van, while you are sleeping, he is cutting apples, pears, bannana, water melon into pieces and making a fruit basket for next day's breakfast...
In Chinese New Year, Bobby takes his beautiful wife to visit her family in a small Dong village hidden in a remote river valley, they are asked to stay overnight in different rooms, no matter how many years they have married, it is the tradition that has been kept for centuries...Bobby knows every rock and plant in Guizhou, tells you lots of local stories and customs, and every grandma in the villages can tell you a story of Bobby in his childhood.  
Important Notice:
Bobby always pays high respect to the native culture of his people, like protecting his own eyes.  When you are in Guizhou, please do not try to buy any homemade silver ornament from the local villagers, Bobby will be mad for this behavior. 
These treasures have been kept from generations to generations, if you try to trade one of them as the same cost of a MP4(sometimes the young village girls like your suggestions), Bobby might throw your suitcase out of the coach, drop you off in a village of nowhere.