Hong Kong to Shanghai train

Want to book Hong Kong - Beijing Train Ticket?

Please E-mail us:

booking@chinatourguide.com
Hong Kong Hung Hom Station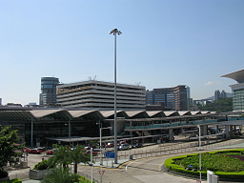 Hung Hom Station, formerly known as Kowloon Station is a station on the East Rail Line and West Rail Line in Hong Kong. It is located in Yau Tsim Mong District, Kowloon, next to the Cross Harbour Tunnel.
Hung Hom serves as the southern terminus of both East Rail Line and West Rail Line, as well as the terminus of cross-border services with destinations to major cities in China including Shanghai, Shanghai, Guangzhou, as well as Zhaoqing, Foshan, Dongguan in Guangdong. Transfers between the East Rail Line and West Rail Line are provided through cross-platform interchanges.
Shanghai Railway Station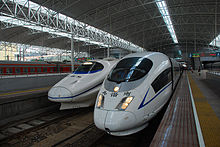 Shanghai Railway Station primarily serves north-south and westward locations. It offers T trains (special fast trains that only stop at main stations) to Dalian, Beijing, Urumqi, Nanjing, Yangzhou, Hangzhou, Xian, Lanzhou, Jinan, Tongling, Tianjin, Taizhou Ningbo and Hong Kong.

Shanghai Railway Station can be reached by taking Shanghai Metro Line 1, 3 or 4. Due to its pervasive connections with the Shanghai street network, the station is also accessible by numerous bus lines and by taxi. Taxis are not allowed to stop directly in front of the station, but at an underground taxi stop.