Foshan Food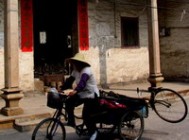 Foshan ( Chinese: 佛山, Pinyin: foshan)

Prefecture Level: 3,389,000

Located in the mid-south of Guangdong Province, China, Foshan is at the heart of the Pearl River Delta ("PRD").

Foshan has many sights, including Chinese temples and other examples of Chinese architecture. The old Zu temple in Foshan houses the city's guardian, where it has stood for hundreds of years.
Overview
Foshan cuisine is belongs to Yue food which is one of the four famous food in China. Foshan cuisine features a wide rang of ingredients. Its cuisine lays emphasis on deep frying, stewing, baking. Dishes cooked in this way are crisp, light, refreshing and tasty, etc.
Know more
In Foshan, there are many fine restaurants, serving a wide range of cuisines, including both Chinese food and western food. Also, there are more than a huandred hotels in the city, capable of providing tourists with comfortable accommodation as well as the delicious Yue food .
Foshan Tea Culture
Foshan people have the hobby of having tea either in the morning or in the afternoon. During teatime, the tea buildings are flooded with people. Both families and friends like to chat there for enjoyment, forming an exotic local repast culture.

Popular Dishes in Foshan
Foshan cuisine with strong local flavors and very popular among the tourists, some of the most popular food include Yingji Yuntun Noodle, Crystal Ravioli, Braised cake with Bamboo Shoots, Number One Scholar's Porridge, Foshan Nine-layer Cake, Silkworm Catsup, Dexinzhai's Pot-stewed Trotter, etc.
Must Try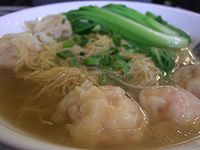 Founded in 1936, it's not only well-known in Guangdong province but in Hong Kong and Macao. Following a traditional spinning method, this kind of Noodle features equal tenacity, moderate thickness, good taste and fragrant egg.

Dexinzhai's Pot-stewed Trotter is tasty, delicious and appetizing, is one of the most famous traditional food in Foshan. In addition to main dishes such as chickens, Pot-stewed Trotter is normally used to entertain guests at Foshan.

More short distance tours:
Chimelong Paradise Park Chime International Circus
Chimelong Water Park Xiangjiang Safari Park
One day Guangzhou tour One day Foshan tour One day Zhaoqing tour