Guangdong Cuisine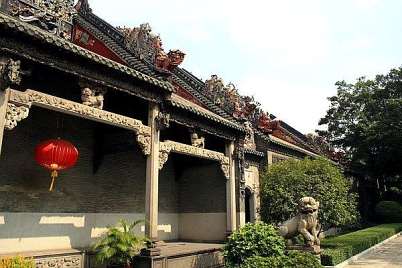 Guangdong ( Chinese: 广东, Pinyin: Guǎngdōng, Other Names: Kwangtung)

59,754,600

Guangdong faces the South China Sea to the south and has a total of 4,300 km of coastline.

Guangdong hosts the largest Import and Export Fair in China called the Canton Fair which is hosted by the city of Guangzhou - Guangdong's capital city.
Over view
Guangdong food is also known as Cantonese cuisine. Since Ming Dynasty, Cantonese cuisine has became one of the four China's famous cuisines. It has formed its own unique cooking methods, by absorbing the cooking skills from many other regions of China. For example, Beijing, Sichuan, Shandong, Jiangsu and other cities.
Know more
According to different regions have different tastes, Cantonese cuisine is divided into three branches, known as Guangzhou food, Chaozhou food and Dongjiang food. Among of them, Guangzhou food is the representive one.
Some staple foods are very popular here, such as Deep-Fried Dough Stick, Wontons and Watery Cakes, etc. Wontons , which have a long history in Guangdong, are often eaten together with noodles.
Guangdong snacks also have a long history, such as Fruitcake, Glutinous Rice Dumpling Wrapped in Bamboo Leaves and Crisp Thin Cake that enjoy long-standing fame. Apart from various porridges, snacks include fried rice and flour-based foods, such as salty Deep-Fried Dough Sticks, sweet Sugar Cake, Jujube and Crisp Dough Twists, and salty-sweet Baked Thin Cake. These snakes are offered all year round, especially in winter. Usually these are eaten together with porridges.
Must try
Famous Cantonese Dishes
Tours in Guangzhou:
Chimelong Paradise Park Chime International Circus
Chimelong Water Park Xiangjiang Safari Park
One day Guangzhou tour One day Foshan tour One day Zhaoqing tour