Guangdong Weather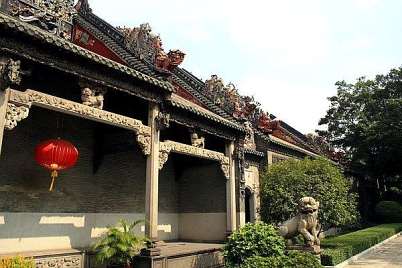 Guangdong ( Chinese: 广东, Pinyin: Guǎngdōng, Other Names: Kwangtung)

59,754,600

Guangdong faces the South China Sea to the south and has a total of 4,300 km of coastline.

Guangdong hosts the largest Import and Export Fair in China called the Canton Fair which is hosted by the city of Guangzhou - Guangdong's capital city.
Guangdong belongs to the typical subtropical marine monsoon climate, winters in Guandong are not so cold and enjoy plentiful of sunshine, while summers are long and hot. Springs and autumns are cool and humid and it is the best time to visit Guangdong. The rainy seaons are range from April to September.
Guangzhou is the capital of Guangdong province, located in the humid subtropical climate zone. Guangzhou enjoys pleasant climate, the annual average temperature is 22° C, and the annual average rainfall is 1,982mm. Guangzhou's climate is especially suitable for crops, plants, flowers, so it enjoys a reputation for "the city of flowers", the fresh flowers blossoming all the year round.
Guangzhou weather annual record
| Month | Avg. High | Avg. Low | Avg. Precip |
| --- | --- | --- | --- |
| January | 18.0° C | 10.0° C | 4.32 cm |
| February | 18.0° C | 11.0° C | 6.60 cm |
| March | 22.0° C | 15.0° C | 8.64 cm |
| April | 26.0° C | 19.0° C | 18.29 cm |
| May | 29.0° C | 23.0° C | 16.22 cm |
| June | 31.0° C | 25.0° C | 20.99 cm |
| July | 33.0° C | 25.0° C | 22.86 cm |
| August | 33.0° C | 25.0° C | 22.10 cm |
| September | 31.0° C | 24.0° C | 17.27 cm |
| October | 29.0° C | 21.0° C | 7.87 cm |
| November | 24.0° C | 16.0° C | 4.32 cm |
| December | 21.0° C | 11.0° C | 2.29 cm |
Guangzhou weather forecast