Tomb of Lin Zexu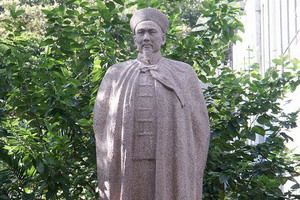 The Tomb of Lin Zexu lies in a northern suburb of Fuzhou. In 1839 the supreme commander Lin Zexu (1785-1850) confiscated and burned 20,000 cases of opium which the British had smuggled into China from India, and this led to the outbreak of the Opium Wars.
Lin Zexu Tomb (Lin Zexu Mu) is located at the foot of the Golden Lion Mountain north of Fuzhou in Fujian province. The tomb faces the Five Phoenix Mountain. Lin Zexu (1785 ¨C 1850) was a national hero of Qing Dynasty. He advocated the destroyal of opium.
In Daoguang nineteen year (Year 1839), he destroyed 1.185 million kilograms of opium in Humen. When the Britain launched a war of aggression, he united the army and people to fight against the British. He was banished to Xinjiang because of the chaotic and corrupted politics. The tomb measures 13.2 meters wide and 24.6 meters deep. There is a pair of stone lions in front of the tomb.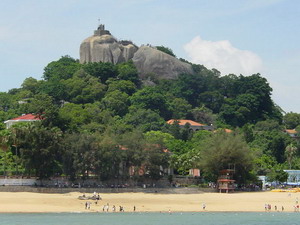 Sunlight Rock, also known as Dragon Head Hill, is the highest point of Gulangyu Islet. Perched atop Sunlight Rock is a gigantic stone with a diameter of over 40 meters