Sunlight Rock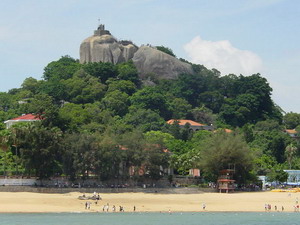 Sunlight Rock Scenic Area includes Sunlight Rock and Piano Garden. Sunlight Rock, also known as Dragon Head Hill, is the highest point of Gulangyu Islet. Perched atop Sunlight Rock is a gigantic stone with a diameter of over 40 meters. A towering creation of nature and the symbol of Xiamen, it commands a panoramic view of the narrow channel between Xiamen Island and Gulangyu Islet, and was where Zheng Chenggong(often known abroad as Koxinga) stationed his troops before he recovered Taiwan from Dutch occuption. Ruins of Zheng Chenggong's marine Command Platform and Ancient Fort Gate are still visible today.
Located in this area, Sunlight Rock Temple is one of the four top Buddhist temples in Xiamen. The temple was first built in the Ming Dynasty and was famed far and wide, attracting accomplished monks throughout the dynasties.
Connected to Sunlight Rock through the cable car, Piano Garden is another attraction for tourists. On the Garden there are Hero Boulder, the Aviary and a cinema.
Sunlight Rock Scenic Area is Xiamen's premier tourist attraction. There is a saying that if you haven't ascended Sunlight Rock, you haven't really been to Xiamen.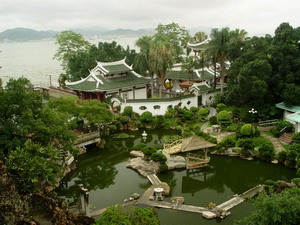 Shuzhuang Garden is exquisitely designed to reproduce the scene of Banqiao private villa with the characteristic of gardens on the Yangtze Delta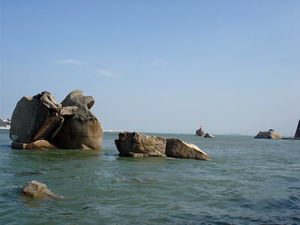 Gulangyu is a small island to the southwest of Xiamen, covering less than two square kilometers. The 600-meter-wide Egret River separates it from the main island, but a shuttle ferry is available every five minutes.