Fujian food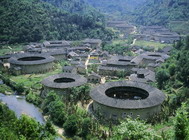 Fujian (Chinese:福建, Pinyin: Fújiàn)

44,096,500

121,400 sq km (46,900 sq mi)

Fujian is one of the most linguistically diverse places in all Han Chinese areas of China. Local dialects can become unintelligible within 10 km.
Fujian cuisine is derived from the native cooking style of the province of Fujian, China. Fujian style cuisine is known to be light but flavourful, soft, and tender, with particular emphasis on umami taste, known in Chinese cooking as "xiānwèi", as well as retaining the original flavour of the main ingredients instead of masking them.
The techniques employed in the cuisine are complex but the results are ideally refined in taste with no "loud" flavours. Particular attention is also paid on the knife skills and cooking technique of the chefs. Emphasis is also on utilizing broth/soup, and there is a sayings in the region's cuisine: "One broth can be changed into numerous (ten) forms" and "It is unacceptable for a meal to not have soup"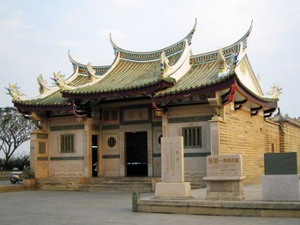 Jimei is a small town on the other side of the bank facing north Xiamen Island, 17 kilometers (about 11 miles) from the Xiamen city center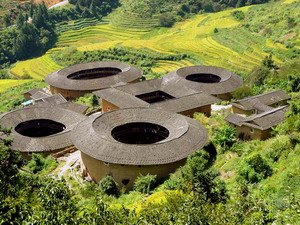 Fujian Hakka Tulou has fallen under the preparative list declared by China for "Directory of World Heritages". The buildings of Zhengcheng, Chengqi, Yijing