Trans Strait Golf Club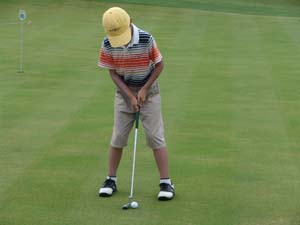 Famous golf course designer Robert Trent Jones ,Jr designed the course .Making great use of the existing mountain ,water ,and ,thick forest and with the best course construction ,the designer created a master piece with series advantages of natural scenery and ecological development .Some fairways are built on the sand beaches,which can be called "superb".The course is protected by the thick shelter-gorest.There are a lot of trees,the environment is natural without any building structures ,which is quite pleasant.The course is very difficult and challenging that even masters must stand in combat readiness. The course is 226 hectares,18 hole, 72 yards that masures 7333 yards.
| | |
| --- | --- |
| Address |  No.316 National Highway, Shadi Village, Shangjie Town, Minhou Country, Fuzhou, Fujian Province, China |
|  Tel |  86-591-82871678 |
|  Fax |  86-591-82872777 |
|  Par |  72 |
|  Holes |  18+9 |
|  Length |  7085 yards |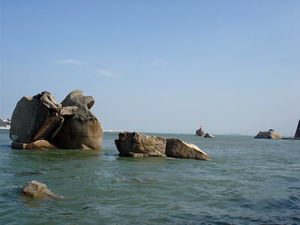 Gulangyu is a small island to the southwest of Xiamen, covering less than two square kilometers. The 600-meter-wide Egret River separates it from the main island, but a shuttle ferry is available every five minutes.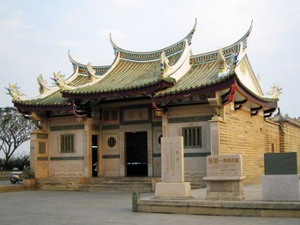 Jimei is a small town on the other side of the bank facing north Xiamen Island, 17 kilometers (about 11 miles) from the Xiamen city center