Nanputuo Temple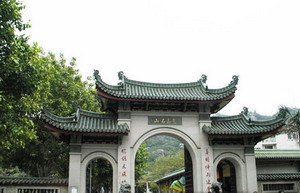 Overview
In Xiamen, the Nanputuo Temple is a major destination for Buddhists. Situated at the foot of the Five Old Men Peak and next to Xiamen University, this peaceful temple is over 1,000 years old and is Xiamen's oldest sight. Look for the character fo, which means Buddha in Chinese, carved into a rock, at 4.6m it's hard to miss.
Know more
The temple was once called Puzhao Temple (Universal Grace Temple). It was first built during the Tang Dynasty (618-907), later, it was destroyed in the warfare during the Ming Dynasty (1368-1644). During the reign of Qing Emperor Kangxi (1662-1722), it was rebuilt and renamed to Nanputuo Temple.
Covers 30,000 m2, the Nanputuo temple has four main buildings on the north-south axis, including Devajara Hall (the Hall of Heavenly Kings), Mahavira Hall (Daxiongbaodian), Dabei Hall (the Hall of Great Compassion) and a Pavilion which was built in 1936 , Buddha images from Burma, ivory sculptures and other works of art are stored in there. The many rooms flanking the main buildings include dormitories, libraries and study rooms for monks.
Must see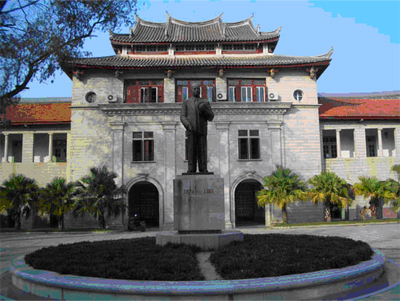 Nest to Nanputuo Temple is Xiamen University, founded in 1921 by the wealthy Chen Jiageng, known as Tan Kah-kee in the local dialect, who made his fortune in Singapore. Chen's philanthropy was widespread, sponsoring many schools in his native jimei, just east of Xiamen. The architecture of Xiamen University is a blend of Minnan and western styles and the art college houses the Chinese European Art.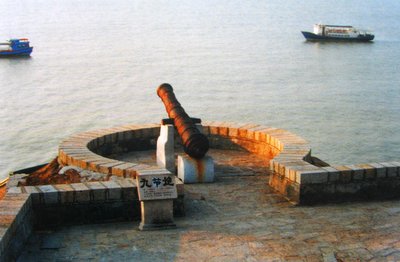 On the southeast end of the campus and next to the beach is the Hulishan Cannon Fort where the biggest ancient cannon in Asia is on display. And it is very near to the Ten Thousand Rock Botanical Garden which is full of subtropical plants and rocks of whimsical shapes.