Shenzhen Lichi Park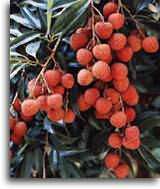 Lychee Park is located in the Futian district of Shenzhen, is known as a green pearl in Shenzhen city, occupied an area of 28, 820,000 square meters. The park is famous for luxuriant Litchi trees, thrived bushes, verdant grass and peaceful environment.
In the early summer when litchis get mellow, the park is covered with green leaves and heavy fruits, that looks like red clouds wafting here and there. The red litchi fruits are so fresh and tasty that make people mouth water. 
It is a pleasant urban park composed of many charming pavilions and landscaped. The construction of the park absorbs the ancient knowledge from whole length of all countries, Merging with the modern excellent botanical garden construction. The park is especially beautiful during the New Year Festival, many lanterns are lit when the place looks more attractive.
The entertainment scenic spots here include "the afterglow betel nut", "lychee garden fragrant snow", the "bamboo path passes", "alone in wooden forest", "lychee lake early morning rhyme", the "crane pavilion looking far away", "the stone forest and moon shade", " pigeon on the square ", "fishing" and "everybody happy dancing stage". This fun place is really worthy of visiting.
The park gets a reputaton for "magical botanic world". It has a wide collection of over 40 species of plants, including foliage plants, ornamental plants, ferns and cocoa plants, perennials, bulbs, woody plants. Shenzhen Litchi Park was founded in 1989, and has great contributed to the growth of the litchi industry in China.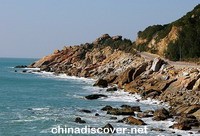 The seafood from Nan'ao Bay is exceptionally fresh and tasty and this is a great area to sample some more unusual sea creatures!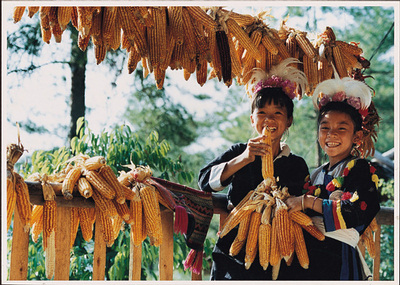 This is a fun place which recreates the life of 24 ethnic minority villages from throughout China in downtown Shenzhen.