Guangxi Weather Guide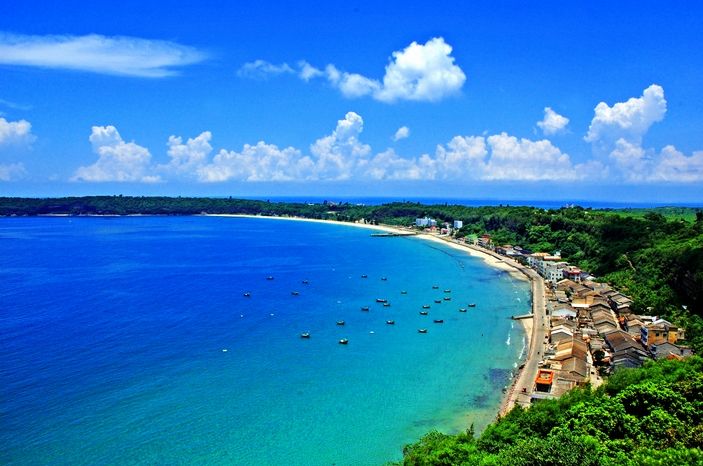 Guangxi (simplified Chinese: 广西 Pinyin: Guǎngxī)

48,890,000

236,700 sq km (91,400 sq mi)

Guangxi is a province in southern China, along its border with Vietnam, it is one of the border frontiers of Chinese civilization.
Guangxi Weather
Guangxi is hot and humid in summer and relatively dry in winter. The region has an annual average temperature of 21.1 centigrade degree, average rainfall of more than 1900 mm. The south of the region is located in the tropical climate zone with blistering summer and mild winter while the north region mainly the Guilin area is the sub-tropical climate zone, hot in summer and cold in winter.
Guangxi Weather Records and Averages
| Month | Avg. High | Avg. Low | Avg. Precip |
| --- | --- | --- | --- |
| January | 17.0° C | 10.0° C | 3.56 cm |
| February | 18.0° C | 11.0° C | 4.57 cm |
| March | 22.0° C | 15.0° C | 5.08 cm |
| April | 26.0° C | 19.0° C | 10.67 cm |
| May | 31.0° C | 23.0° C | 18.80 cm |
| June | 32.0° C | 25.0° C | 21.59 cm |
| July | 33.0° C | 25.0° C | 20.07 cm |
| August | 33.0° C | 25.0° C | 21.34 cm |
| September | 32.0° C | 24.0° C | 12.45 cm |
| October | 28.0° C | 20.0° C | 7.37 cm |
| November | 24.0° C | 15.0° C | 4.57 cm |
| December | 20.0° C | 11.0° C | 2.29 cm |
Guangxi weather forecast