Baotu Spring Park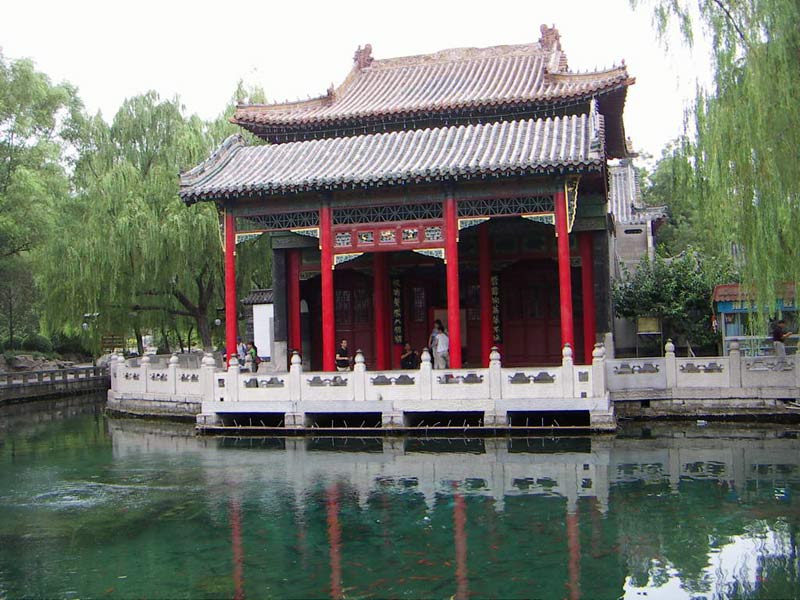 Baotu Spring Park is a natural rock and spring garden unique in ethnic style. It is the best one among the famous 72 springs in Jinan, hailed as "the first spring under the heaven". With its earliest account in "spring and Autumn Annals", it has a long history of more than 2,600 years. Baotu Spring was formed because of Jinan's special geographical position and geological structure. The spring has three mouths, with water droplets falling around, with a surrounding area of 3.3 hectares, the spring gives thunderous sounds, and water columns surge upward, looking like spinning wheels, which is very spectacular.
The spring keeps its temperature at about 18 degree Celsius all year round. In the cold winter, mist rises from and hangs over the spring pond, and the clear, deep spring water reflects the ancient-styled buildings with colorful carvings and upturned eaves. The landscape presents a picturesque view of a paradise on earth. Poems and prose have been written for the spring view. Together with its environs, it has been turned into a park of the same name that is now one of the three major places of interest in Jinan.
It is not merely the mountain home of the Gods such as Mt. Olympus or Mt. Sinai.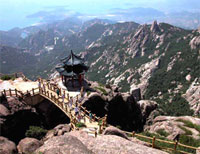 Facing the Yellow Sea, it is one of China's major scenic resorts ..