Victoria Cruiselines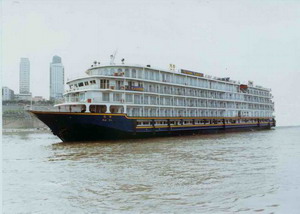 The Victoria Katarina is the only ship when luxury cruising started serving on the Yangtze river in 2004. Her generous cabin space, floor-to-ceiling windows, and private balconies provide the level of comfort sought by western travelers.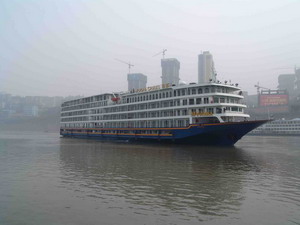 Victoria Anna is one of the best 5-star ships in Yangtze. The victoria series is the only one which managed by American Company with quality assurance. All of the rooms are equipped with balcony, internet connection, satellite television and so on. There are 4 suites in the ship equipped with private bathroom with a bath an shower.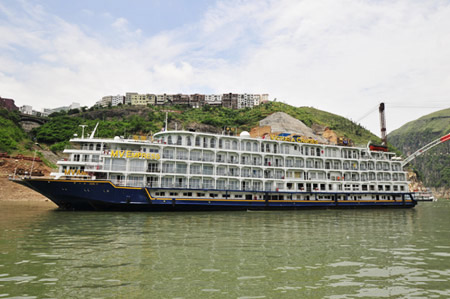 The Victoria Empress offers passengers cozy accommodations, and impeccable service. The newly reconstructed vessel provides a travel experience that focuses on the river destinations, its scenery, natural history and culture. Intimate balconies in every stateroom afford outstanding views and long lasting memories.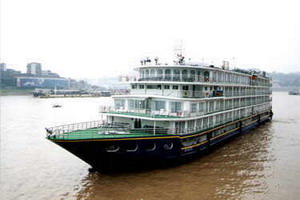 Now She is renamed as Victoria Lianna. Known as the latest and superb five-star deluxe sightseeing ship, has been built and just started its operation since 17th, July,2006.It is exquisitelydesigned and decorated in line with the top five -star standard.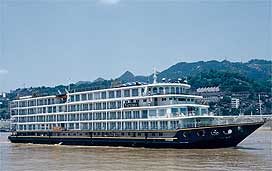 Now She is renamed as Victoria Selina. She is a recognized ship with good reputation and popularity. And she was awarded "Five-Star Cruise Ship" by the China National Tourism Administration in 2003. The high ceilings and elegant decor throughout the ship's interior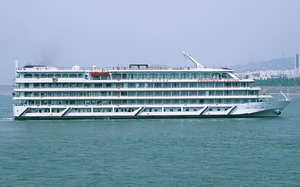 The President No.1 is one of the vessels best known to American and Canadian tour operators and travel agents who are offering tours to China and cruises to the Yangtze. Managed by the team trained by five-star hotels in Beijing, it is one of the finest ships on the river and most clientele are from the United States.

The President No. 2 is also named as Yellow Crane. She is one of the best cruise ships on Yangtze River. At a length of 91.8 meters, width of 16.8 meters and a maximum speed of 32 km/hr, the 4 star deluxe cruise boat offers the finest and a wide range of services and amenities.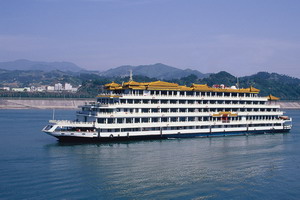 The President No.3 Cruise, a 5-star cruise, is also called "Splendid China", which is a floating hotel with unique national features. She sails between Yichang and Chongqing regularly. And she brings a new perspective to the tourists' appreciation of the gorgeous Three Gorges, some picturesque attractions and sites of historical interests.