Xijiang 1000 household Miao Village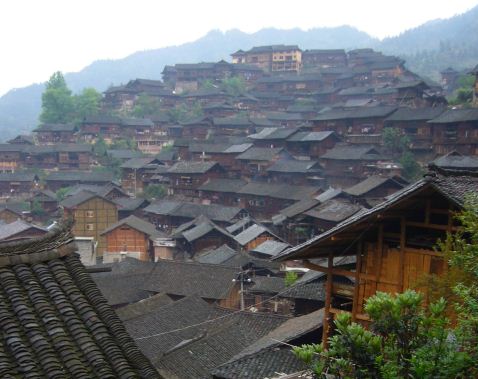 The Xijiang village, known as the biggest Miao Ethnic village in the world, is located in the high mountains of Leishan.
In the old days, Kaili wais the only place where basic accommodation facilities are available in this area. Now there are good hotels in Xijiang Village, too, and Kaili itself has turned into a modern city, not so attractive as before. Highly recommend you to stay one night in Xijiang Village.
A new road has been finished between Kaili to Xijiang, it takes less than 1 hour.

Xijiang Village
For centuries the Miao have settled amidst this tranquil foothills and valleys undulating away from their revered mountain. A visit to Xijiang Village and gain a glimpse into their culture has become one of China` s most unique travel experiences.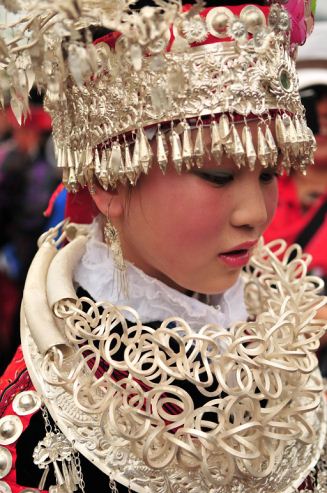 Hidden in the folds of the Leigong Hills, Xijiang is thought to be the largest Miao village. It's a superbly picturesque place, set in a natural basin and bordered by paddy fields drenched in green, with wooden houses rising up the hillside. The village is a site in itself and there are also plenty of pleasant walks you can take around the hillside.
Xijiang has a population of nearly six thousand, making it one of the largest Miao villages, though technically it is comprised of eight smaller villages located close to one another. Like most Miao villages, Xijiang lies in a valley. Situated on two hills in the valley, a small stream bisects the village.
Xijiang contains many examples of Miao architecture, which is known for its harmony with nature. Many of the inhabitants live in a type of house known as diao jiao lou. These are wooden houses with tile roofs and stilt-like supports built on hillsides. Cobblestone paths hiding under the tiled eaves lead the way to each Miao family. Xijiang` s silverwork and batik also rank among the village`s claims to fame.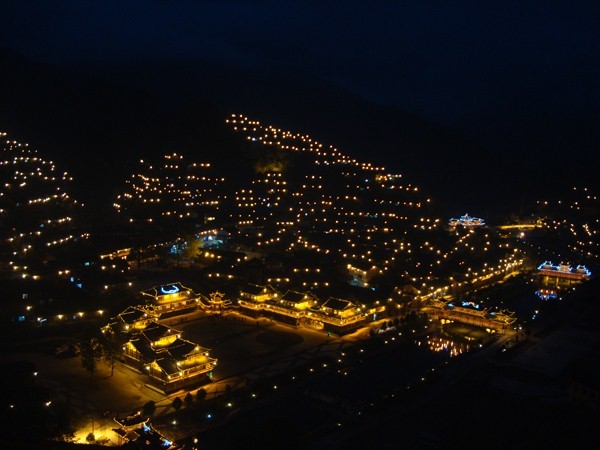 At night, standing on the top of mountain, a brid-eye view of Xijiang is so magnificent. Every family is lighting up, smell of meals and children's cheering sound make us homesick.
Must-see Villages in Guizhou and Guangxi
      Basha      Zhaoxing      Tang'An      Xijiang      Sanjiang      Longsheng     

Frequently asked questions in Guizhou

Questions and answers