Guizhou Tourism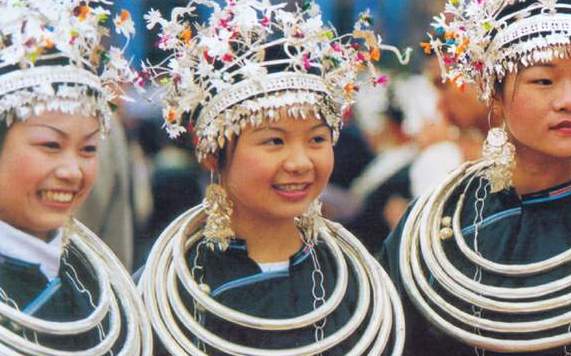 Guizhou (simplified Chinese: 贵州 Pinyin: Guizhou)

39,040,000

176,100 sq km (68,000 sq mi)

Guizhou is located in the southwestern part of China. It is one of the provinces that contains the most minority groups. The minority groups account for more than 37% of the total population. 55.5% of the province area is designated as autonomous regions for them.
Guizhou is a province situated in southwest part of China, it boasts picturesque landscapes, pleasant climate and varied and rich tourism resources; hence it enjoys a reputation of being the "tourism treasure house of China".
Guizhou is one of the most typical areas with the karst landscape in the world, and its karst terrains account for 73 percent of its total area. Its special geological form and special geographical conditions have given birth to the karst features integrating mountains, rivers, waterfalls, caves, lakes and forests.
For centuries, different types of culture of native ethnic groups in Guizhou have been well preserved. Due to the geographic isolation of mountians and rivers, local people have kepted the time-honored coriginal ecological culture, unsophisticated and strong customs and lifestyle, unusual arcitectural structures, costumes, food, wedding customs, festivals, celebrations, songs and dances, and sacrificial rites, showing the folk customs and lifestyle in varied colorful splendor.
Guizhou is the birthplace of mountain culture represented by Yelang culture and Tunbao culture, and one of the birthplaces of the prehistory vivilizations of mankind.
More places to go in Guizhou
Must-see Villages in Guizhou and Guangxi
      Basha      Zhaoxing      Tang'An      Xijiang      Sanjiang      Longsheng     

Frequently asked questions in Guizhou

Questions and answers