Guiyang Tourism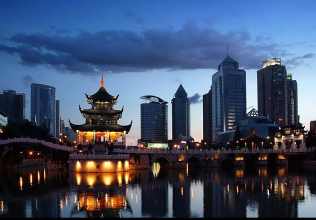 Guiyang (Chinese: 贵阳, Pinyin: Guìyáng)

Municipality 3,450,000

Situated at 26°35′N 106°43′E

Guiyang is located in central Guizhou province, it is the captial of this province. Guiyang is the biggest city, the economic and commercial hub of Guizhou.
Overview
Guiyang is the capital of Guizhou province, located in the central part of Guizhou. It was listed as the first "national forest city" of China, the forest belt covers an area of 100,000 hectares. With charming rivers and lakes, picturesque mountains, secluded valleys and karst caves, Guiyang is a beautiful mountain city, which covers an area of 8.034 square kilometers and has a population of 3.5 million. Guiyang is known as a "Spring City" and it is an ideal summer resort. The weather is neither cold in winter, nor hot in summer, with an annual average temperature of 15.6 °C.
Know More

Guizhou is the home of 13 of China's 56 officially recognized ethnic minorities, including Buyi, Dong, Miao and Hui, etc. Each ethnic group with
its own unique customs and festivals, showing the colorful folk culture and traditions on the plateau.
Recommend you to go to Kaili, where provides a good base for explorations of the surrounding Miao villages. You will see all of the local Miao people decked out in their finest minority clothing and silver ornaments, it is a good opportunity to see their clothing and folk-custom, you may learn more traditional culture and witness much more local activities, for example, Lusheng dancing, horse racing, rooster fights, and water buffalo fights and so on.
Guiyang is rich in scenic attractions and historic relics, enjoys graceful beauty and enchanting landscape. The famous spots in its urban district are Jiaxiu Pavilion, Hongfu Buddhist Temple, Qianling Mountain, Qinaling Lake, Wenchang Pavilion, etc. while in the suburbs are the Hundred-Flower Lake, the Site of Xifeng Concentration Camp, etc.
Must See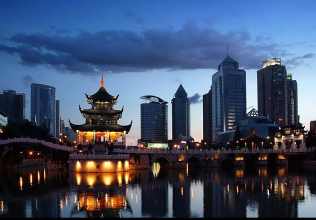 Jiaxiu Tower is a symbol of Guiyang, also known as the first Scholar's Tower. It is located on the huge Turtle Rock in the Nanming River. The tower was built in 1598 in the Ming Dynasty and with great culture significance.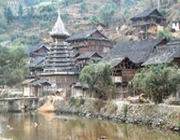 Qingyan Town is a famous historic and cultural town of China, located in Huaxi district, which was originally built in the Ming Dynasty. The layout of the old town also retains the architectural style of the Ming and Qing Dynasty.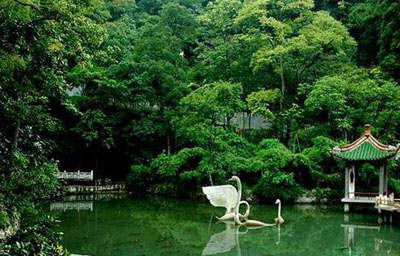 Qianling Park is one of the famous national scenic attraction, located on the northwestern part of Guiyang. It is named after Qianling Mountian, which is known as "No. one Mountain in South Guizhou".
Must-see Villages in Guizhou and Guangxi
      Basha      Zhaoxing      Tang'An      Xijiang      Sanjiang      Longsheng     

Frequently asked questions in Guizhou

Questions and answers