Guizhou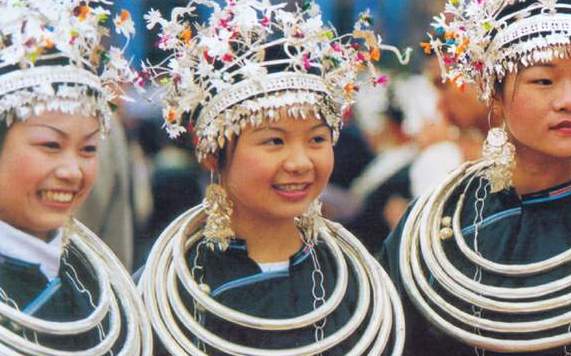 Guizhou (simplified Chinese: 贵州 Pinyin: Guizhou)

39,040,000

176,100 sq km (68,000 sq mi)

Guizhou is located in the southwestern part of China. It is one of the provinces that contains the most minority groups. The minority groups account for more than 37% of the total population. 55.5% of the province area is designated as autonomous regions for them.
Guizhou Climate
Guizhou is located bewteen serveal huge mountains. It is in the subtropical and monsoon zone with four distinctive seasons. Spring is warm and humid, rains frequently, it is the best time to rice planting.
Guizhou has a subtropical humid climate. There are few seasonal changes. Its annual average temperature is roughly 10 to 20 °C, with January temperatures ranging from 1 to 10°C and July temperatures ranging from 17 to 28 °C.
Summer in Guizhou can get very hot during June and July. In the fresh early morning, highliy recommend you to take a walk. There are many good walks along the river and into the Miao villages nearby.
With a temperate climate, Guizhou is an ideal summer resort as it is neither cold in winter, nor hot in summer, and the toal areas of Guizhou has high forest coverages.
Guizhou weather forecast
Must-see Villages in Guizhou and Guangxi
      Basha      Zhaoxing      Tang'An      Xijiang      Sanjiang      Longsheng     

Frequently asked questions in Guizhou

Questions and answers
Basha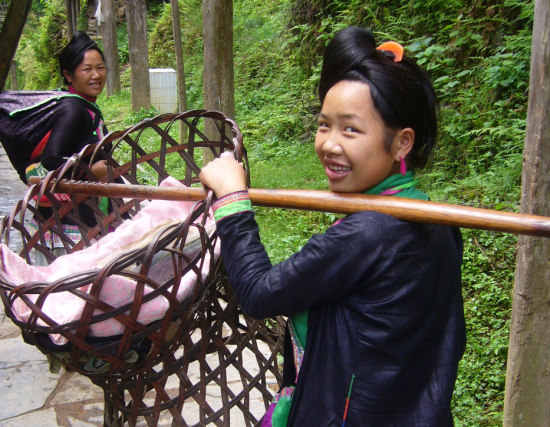 In Guizhou, Miao ethnic in Basha village might be the only native trible who still dress in traditional clothes during their work.