Hong Kong Victoria Peak
Hong Kong (Chinese: 香港 , Pinyin: Xiang Gang)

7,026,400

1,104square km (426 square mile)

The contrasts in Hong Kong are extremely fascinating, of more than 7 million people in habiting here most are Chinese but many Pakistanis, Indians, Europeans and many other nationalities call Hong Kong their home. Hong Kong, is really the area of playing Amongst Skyscrapers.
The peak is a must see attraction in Hong Kong, it is so amazing! Getting a bird's eye view from the peak, you will be astonished by the spectacular view of the surrounding city skyline, the world-famous Victoria Harbour and Kowloon, towering skyscrapers and peaceful green hillsides.
Tripping to the Peak is an unforgettable experience. The Victoria Peak is also famous for its Peak Tram, and there is nothing in the world like it. The tram provides the best way to get to the top of the peak, pulled by steel cables, the tram climbs 373 metres (about 1,200 feet). It is so steep, so the buildings you pass look like they are leading ! You will love this exciting trip whether you are going up or coming down.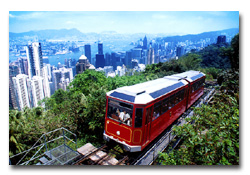 There are a great many of locations on the top of the peak that provide magnificen views of the city below. In order to get the great continuous unfolding vistas, it is advisable for a tourist to take the peak circle walk or go directly to the Lugard Road Look out for fabulous views over the harbour.
The best views can be enjoyed from the Lions Pavillion, and more great vistas are from the viewing terrace at the Peak Galleria and the Peak Tower Sky Terrace. Madame Tussauds Hong Kong is a place that can not be missed, it open from 10am to 10pm daily, which provides an engrossing interactive entertainment experience!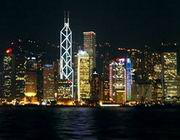 Victoria Harbour is one of the most popular tourist attractions in Hong Kong, is flanked by impressive skylines. The harbour is known for impressive views and scintillating public shows.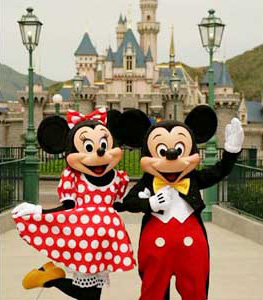 Disneyland in Hong Kong, credited as the first theme park of China, is different from other disneylands of the world, for it has natural backdrop of verdant mountains and undulating landscape.