Kunming Food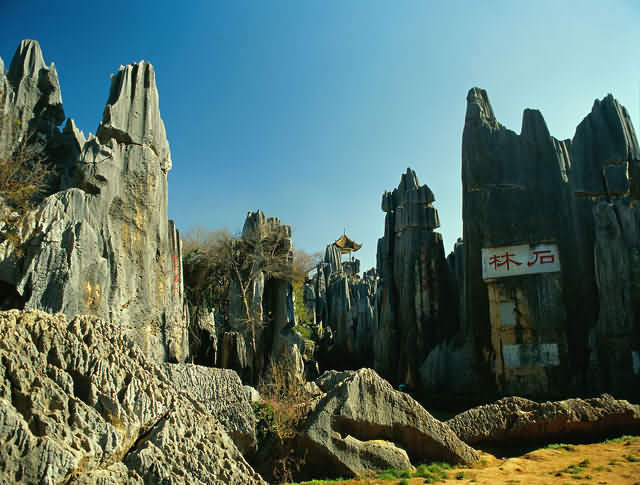 Kunming (Chinese: 昆明, Pinyin:Kūnmíng)

Municipality 6,800,000 Urban 3,200,000

located at 25°04′N 102°41′E

kunming is known to visitors from home and abroad as the Spring City. The most famous attracion in Kunming is the Stone Forest.
Kunming has high humidity and mild temperature, there is an abundance of fruits and vegetables all year round easily available throughout Kunming and often used as the staple for local delicacies.
Famous Kunming Dishes
Mushroom Hotpot
The several hundred types of edible mushrooms are used as side dishes, seasonings, main ingredients, and meat substitutes.
Guo Qiao Rice Noodles
The most famous of all Kunming food is Guo Qiao rice noodles (literally "Crossing-the-Bridge Rice Noodles "). Rice noodles are made by soaking, steaming and grinding.
Steaming-Pot Chicken
The secret of this famous local dish is the unique design of Kunming 's clay pot: the pot has a shape of water chestnut with a hollow central tube that is the same height of the pot.
Kunming Bittern Duck
This is a top choice among tourists. Fresh duck from Dianshi Lake is served in a thick golden sauce. Besides its great taste, it is said to be very healthy.
Dining in Kunming
Bei Da Men Food Street
Taste food and beverages from every corner of China as themed provincial restaurants are lined up one after another along this eater 's paradise. Snack vendors dish out bowls full of Guo Qiao Rice Noodles and goat cheese.
Xingyuan Road Food Street
Xingyuan isn't so much a food street as it is a cluster of famous Dian cuisine restaurants. Ten or so well-known Yunnan and minority eateries serve up all the southern Chinese food you can handle.
Dianchi Road Food Street
Once known only for its proliferation of high-end seafood joints, Dianchi Road Food Street has now given birth to a couple of ethnic restaurants that have done pretty well and attracted a lot of diners.
Guanshang Wild Mushroom Street
Guanshang is features a fabulous variety of restaurants, each one spcializing in dishes made from wild mushrooms and rare fungi. These dishes are considered to have many helpful medicinal properties.
Cuihu (Green Lake) Area
This thriving hotel, dining, and entertainment district is brimming with restaurants from every corner of the globe. Surrounding the aquamarine lake are a number of international eateries serving pizza, salads, burgers, pasta, wine, and coffee.