Zhejiang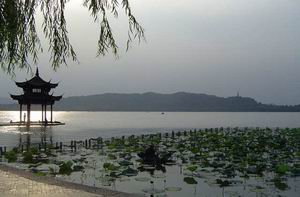 Zhejiang (Chinese: 浙江, Pinyin: zhejiang)

47,200,000

101,800 square km (39,300 square mile)

Zhejiang is an eastern coastal province. The word Zhejiang was the old name of the Qiantang River, which passes through Hangzhou, the provincial capital.
Zhejiang is located in the southern part of the Yangtze River Delta on the southeast coast of China. It borders Shanghai, the country's largest city, on the northeast. Hangzhou is the provincial capital.

The region is renowned for its picturesque landscapes. Well-known mountains include the Yandang, Putuo, Xuedou,Tianmu, and Tiantai, and famous lakes comprise the West Lake in Hangzhou, the East Lake in Shaoxing, the South Lake in Jiaxing, the Dongqian Lake in Ningbo and the North-South Lake in Haiyan. The Thousand-Islet Lake in Chun'an County of Hangzhou is the largest man-made lake in the country. Major rivers in the province include the Qiantang, the Oujiang, and the Nanxi. The Beijing-Hangzhou Grand Canal runs through the northern part of the province, and merges into the Qiantang River in Hangzhou.
Rich in cultural relics, Zhejiang has five state-level Historically and Culturally Famous Cities, namely, Hangzhou, Shaoxing, Ningbo, Quzhou and Linhai. In addition, there are 12 provincial-level Historically and Culturally Famous Cities and 43 historical and cultural areas under provincial protection.

Zhejiang boasts 73 cultural relics under state protection, including the Pagoda of Six Harmonies, and General Yue Fei's Temple in Hangzhou, Baoguo Monastery and Tianyige Library in Ningbo, the ancient towpath and the Mausoleum of Yu the Great in Shaoxing, the Confucian Temple of South China in Quzhou, and the Feiying Pagoda in Huzhou, to name just a few. In addition, there are 279 historical and cultural units under provincial protection.
On the Tentative List of World Natural and Cultural Heritages are six sites including the Liangzhu Culture in Hangzhou, West Lake in Hangzhou, Mount Putuo in Zhoushan, Mount Yandang in Wenzhou, the Nanxi River in Yongjia and the three ancient towns in north Zhejiang: Nanxun in Huzhou, Wuzhen in Tongxiang and Xitang in Jiashan.

There are also more than 20 special tourist routes for tourists to choose, such as some of those listed below:South China Silk Home Customs Tour, Ecological and Natural Landscape Tour, Calligraphy and Papermaking Tour, Tour of Century-old Shops, Thousand-Year Old Village Tour, Tour of Farmers' Homes, New Rural View Tour, Folk Sculpture Art Tour, and Tour of Ancient Towns in the Water Country.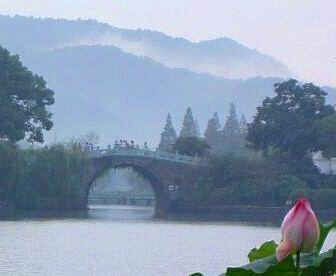 Hangzhou is renowned for its historic relics and natural beauty. It is often known as one of the most beautiful cities in China. ...more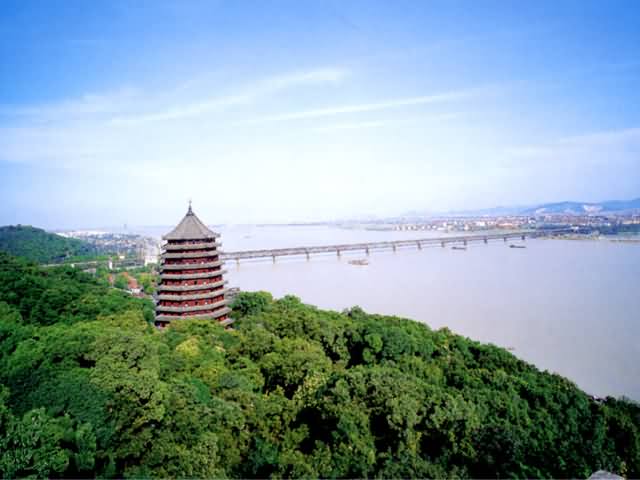 Now near Six Harnonies Pagoda, a Garden of Chines Ancient Pagodas with more than 100 pagodas and towers in various dynasties has been constructed to display Chines pagida culture integratedly.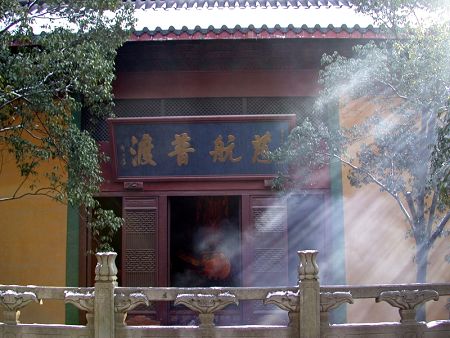 The entrance to the Lingyin monastery is lined with hundreds of rock grottos that contain detailed religious rock carvings of the big-bellied "Laughing Buddha."