Zhejiang Food Guide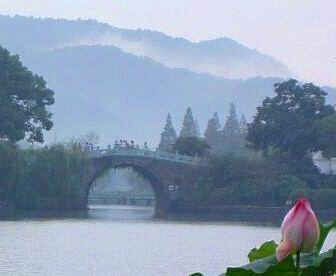 Hangzhou (Chinese: 杭州, Pinyin: Hángzhōu)

Municipality 6,776,400, Metro: 3,407,600

located at 30°15′N 120°10′E

Hangzhou is renowned for its historic relics and natural beauty. It is often known as one of the most beautiful cities in China.
Hangzhou dishes are best representative of Zhejiang cuisine, which is one of the eight representative local cuisines of China. Hangzhou dishes are noted for its elaborate preparations, sophisticated way of cooking and its most refreshing taste. It is not only delicious, but extremely elegant in appearance also so beautiful as to equal the Hangzhou landscape.

Featured Cuisine
There are more than 40 famous Hangzhou dishes, including West Lake Sour Fish, Beggar's Chicken, Fish head and Bean Curd, Dongpo Pork, Shrimp Meat with Dragon Well Tea, West Lake Water Shield Soup, and Sister Song's Fish Soup.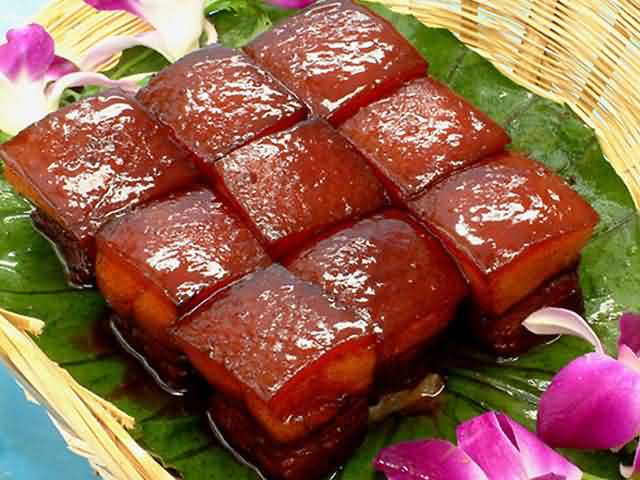 Dongpo Pork
Among them, there are five famous dishes that are a must for visitors: Dongpo Pork is named after Su Dongpo, a famous man of letters of the Song Dynasty. This dish a little fatty, but not oily.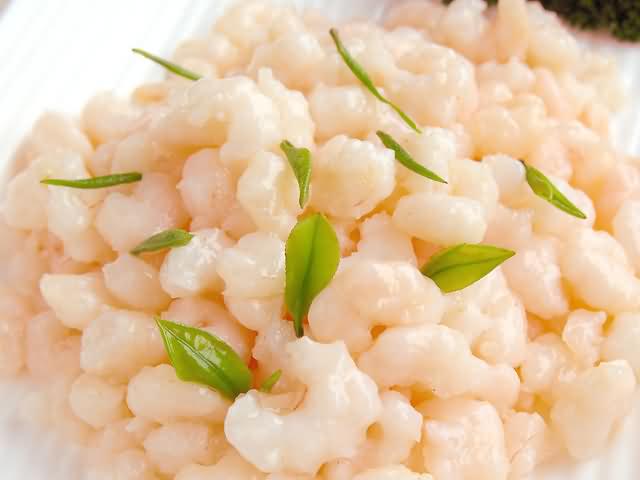 Shrimp Meat with Longjing Tea
Sliced meat with crispy rice is a major dish in Hangzhou. The meat tastes soft and tender while the rice is crispy, forming a sharp contrast with the former.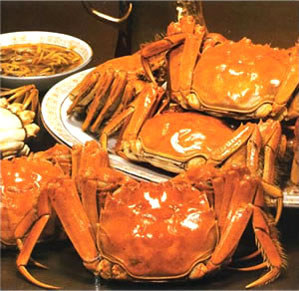 Da Zha Xie (Hangzhou Hairy Crab)
The most famous local delicacy is Hangzhou hairy crab.The best and easiest way to cook crab is to simply steam them for 15 minutes with source made of soy bean sauce, vinegar, sugar and minced ginger. It is better to try crabs when they are hot, and two to four crabs are a proper amount for one person.
.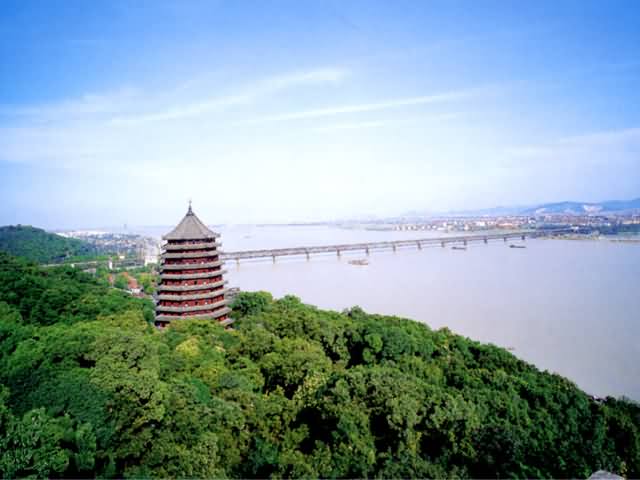 Now near Six Harnonies Pagoda, a Garden of Chines Ancient Pagodas with more than 100 pagodas and towers in various dynasties has been constructed to display Chines pagida culture integratedly.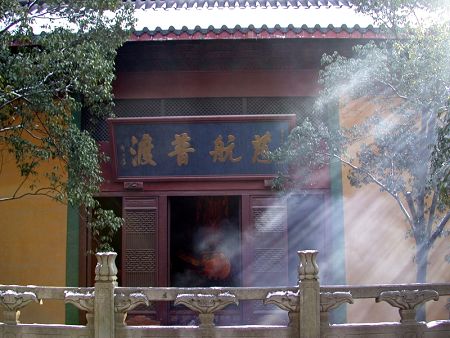 The entrance to the Lingyin monastery is lined with hundreds of rock grottos that contain detailed religious rock carvings of the big-bellied "Laughing Buddha."