Longyou Grottoes

The Longyou Grottoes are located in Longyou County, western Zhejiang Province. They are high, cavernous, and richly decorated with carvings. The floors are flat, and the water drainage system has been scientifically devised. In Shiyanbei Village, covering an area of 0.38 square kilometer, 24 similar grottoes have been discovered. Among them are seven caves whose distribution pattern resembles that of the seven stars of the Big Dipper. Is this by coincidence or design? This is the first riddle of the tour.

In Cave 1, which has been opened for tourism, mystical stone carvings, executed in craftsmanship of ancient simplicity, of horse, fish and bird, may be seen. The bird head has an appearance similar to one unearthed at the Hemudu site. According to historical records, during the Spring and Autumn Period (770-476 B.C.) the Dongyi people made the bird their totem. Were these carvings related to the Dongyi people? When were these patterns carved, by whom and for what reason? What do they mean? This is the second riddle.

Cave 2 was discovered by local villagers in June 1992. Like most villages in southern China, there are numerous ponds in Shiyanbei, but these are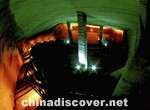 mostly rectangular, and very deep, having been known as "bottomless ponds" by generations of villagers. These ponds teem with fish, which are easily caught. In 1992, four villagers, prompted by curiosity, used four pumps to draw out all the water from a pond. After 17 days and nights, the pond was pumped dry and was discovered to have originally been a huge cave dug by humans, at the dried up bottom of which there was not a single fish. Where did they go? This is the third riddle.

There are many more riddles about the Longyou Grottoes, and there are nine different theories as to their origins.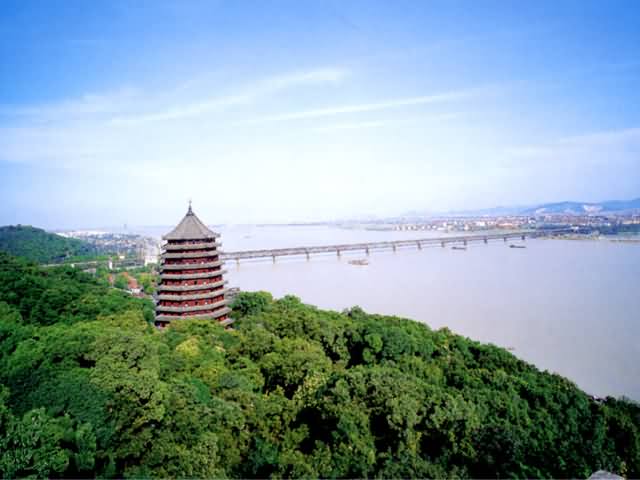 Now near Six Harnonies Pagoda, a Garden of Chines Ancient Pagodas with more than 100 pagodas and towers in various dynasties has been constructed to display Chines pagida culture integratedly.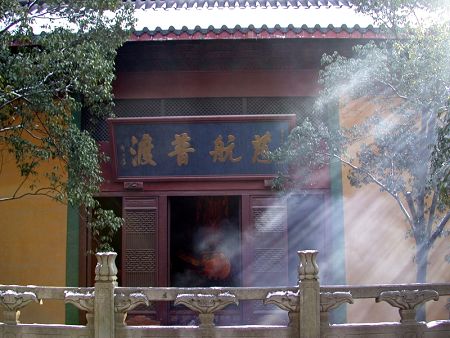 The entrance to the Lingyin monastery is lined with hundreds of rock grottos that contain detailed religious rock carvings of the big-bellied "Laughing Buddha."