Putuo Mountain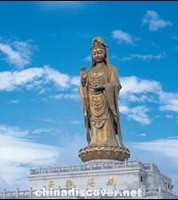 Zhejiang Province faces the East China Sea and has a long coastline. After watching the Qiantang tide at Hangzhou Bay, we took a speedboat to the Zhoushan Archipelago.

Many sacred Buddhist sites are located in southeastern Zhejiang, among which Putuo Mountain is the most famous. It is the only scenic area in China featuring a Buddhist mountain on a sea island.

Putuo means "beautiful white flower" in Sanskrit, so Putuo Mountain is also known as Baihua (white flower) Mountain. It is one of China's four Buddhist mountains, and attracts numerous tourists who come to view its Buddhist features, such as nunneries, temples, pavilions, stone tablets, cliff sculptures and stone carvings, and its natural phenomena, such as strangely shaped rocks, ancient caves, seascape, and famous trees.

On the 19th day of the second, sixth and ninth month, grand religious ceremonies are held to commemorate Guanyin's birthday, Pravrajana, and enlightenment. Buddhist followers and tourists from China and abroad gather here, making Putuo Mountain a particularly popular tourist destination. Its numerous attractions include Foding Mountain, Pantuo Rock, Chaoyin Cave, Nine-Dragon Wall, cliff sculptures, and more than 30 temples, such as Puji Temple, Fayu Temple and Huiji Temple, which are representative of the early Qing Dynasty architecture.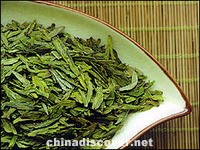 Located in the Longjing (Dragon Well) Village -- a tea growing area south of the West Lake District in Hangzhou, the China Tea Museum was completed and opened to the public in October 1990.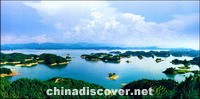 Qiandao Lake is a giant lake with literally 1000 small islands. Many of these islands are developed for tourism. The water is so clean that a major mineral water processing plant...