Tiantai Mountain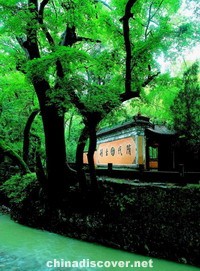 Tiantai Mountain, another sacred Buddhist spot, is north of Tiantai County town. It is the birthplace of the Tiantai Sect of Chinese Buddhism and the Southern Sect of Taoism.

The mountain covers an area of 105 square kilometers. Its development began in the Jin Dynasty (265-420). Guoqing Temple, built in 598, was the birthplace of the Tiantai Sect of Chinese, Japanese and Korean Buddhism and one of China's most famous and best preserved temples. Around the building complex are historical sites, including the Sui Pagoda, Monk Yixing Pagoda of the Tang Dynasty, cliff sculptures, stone tablets of various dynasties and statues of Buddha. A poet-monk of the Tang Dynasty, named Hanshan, once lived here, and his works have been translated into several foreign languages.

Tiantai Mountain is a national key scenic and historical area with beautiful peaks and flourishing vegetation. The large area of primeval forest, with its tropical evergreen broadleaf trees, is rare in the province. On the mountain are streams and waterfalls. The stone-beam waterfall there is a masterpiece of nature, pouring down thunderously from the stone beam, resembling the milky way.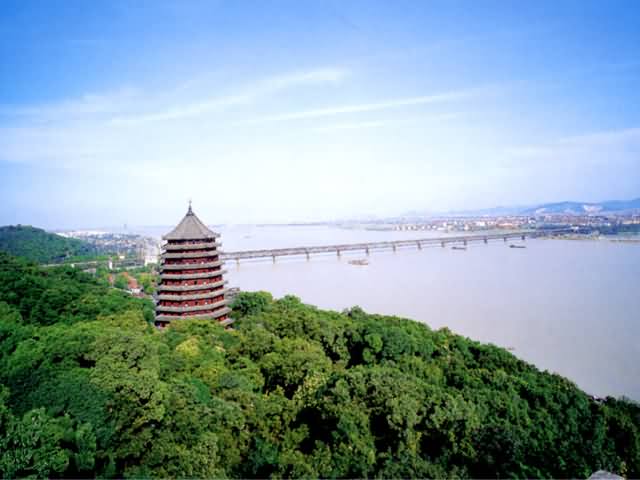 Now near Six Harnonies Pagoda, a Garden of Chines Ancient Pagodas with more than 100 pagodas and towers in various dynasties has been constructed to display Chines pagida culture integratedly.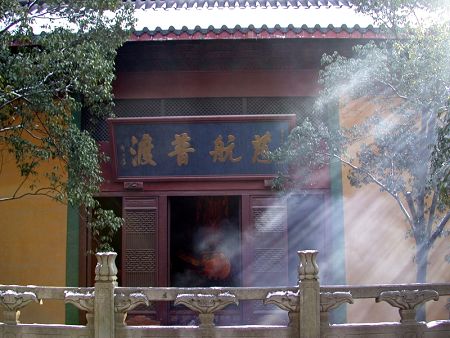 The entrance to the Lingyin monastery is lined with hundreds of rock grottos that contain detailed religious rock carvings of the big-bellied "Laughing Buddha."