Taizhou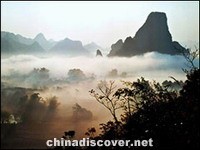 Taizhou is situated in the coastal central section of Zhejiang and enjoys a long history. 5,000 years ago, the ancestors began to settle there. It was called Huipu Town during the reign of Qin Dynasty (221-207 B.C.) and Huipu County since 85 B.C. in the Western Han Dynasty. In 257 A.D., Wu Kingdom of the Three Kingdoms Period set up Linhai Shire there. In 621 A.D.during theTang Dynasty it was named as Haizhou, and renamed Taizhou in the following year.

The culture of Taizhou started from the Eastern Jin Dynasty. In the Tang Dynasty, Zheng Qian, a famous scholastic official, was devoted to development of local education and culture. Entering the Southern Song Dynasty, Taizhou became a cultural and educational center. Taizhou boasts of many talents and historical figures. 96 persons from Taizhou have been listed in Chinese historic books.

Taizhou is the birthplace of southern China operas. "Taizhou Luantan", a southern China opera genre, took shape here during the Qing Dynasty. Taizhou also boasts diversified folk arts, such as Dragon-contest, dragon lantern dance and boat racing. The "needle-pierced boneless lantern" from Xianju County, which firstly appeared during the Tang Dynasty, is praised as "the Best Lantern of China".

Taizhou is also a good place for tourists with many scenic spots that combine both natural beauty and historical puff.

Taizhou Ancient City Wall
The Taizhou Ancient City Wall is over 6,000 meters long. Built in Eastern Jin Dynasty, it is reputed as "the Great Wall of South China".

Tiantai Mountain
Tiantai Mountain, the birthplace of both Tiantai-sect of Chinese Buddhism and Southern-sect of Chinese Taoism, has some remarkable scenic spots such as Guoqing Temple, Shiliang Waterfall, Chicheng Hill, Hanshan Lake and Huading Peak. The Guoqing Temple, the ancestral temple of Tiantai-sect of the Japanese and Korean Buddhism, is where over 3.00 million Tiantai-sect Buddhists in Japan, South Korea and Southeast Asia pilgrimize. Shiliang Waterfall is listed as one of the top 10 scenic spots of Zhejiang.