Guilin food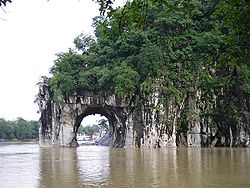 Guilin (Chinese: 桂林, Pinyin:Guìlín)

Municipality 1,340,000

Situated at 25°16′14″N 110°17′31″E

The scenery of Guilin has been called the finest under heaven. Situated in the northeast of Guangxi Zhuang Autonomous Region, Guilin City is South China's shining pearl, with verdant mountains, elegant waters , magnificent crags and fantastic caverns.
Guilin is the traditional home of transparent "glass" noodles, made of rice and served many different ways. Guilin's Buddhist temples are famous for vegetarian fare. The area is famous for fresh produce of every kind especially fresh fruit and many exotic and tasty mushrooms. The cooking style is Cantonese and Sichuan, and for the adventures, Guilin's main street becomes a huge Cantonese restaurant every evening, and typical Sichuan food is also avialbel everywhere in the town.

Cantonese cuisine originates from the region around Canton in southern China's Guangdong province. There is a Cantonese saying: "We eat everything on the ground with four legs except tables and chairs. We eat everything in the sky except airplanes." Cantonese cuisine includes almost all edible food in addition to the staples of pork, beef and chicken -- snakes, snails, insects, worms, chicken feet, duck tongues, ox genitals, and entrails. A subject of controversy amongst Westerners

Another famous cuisine in Guilin is Sichuan Cuisine.Sichuan Cuisine, one of the major cuisine styles in China, originated from the states of Ba and Shu in ancient China. In the Western Han (206 BC-24 AD) and the Western Jin (265-316) and Eastern Jin (317-420) dynasties, Sichuan Cuisine took shape. In the Ming and Qing dynasties, because of the introduction of peppers, Sichuan Cuisine formed its own unique taste and shape, and began to influence the surrounding areas.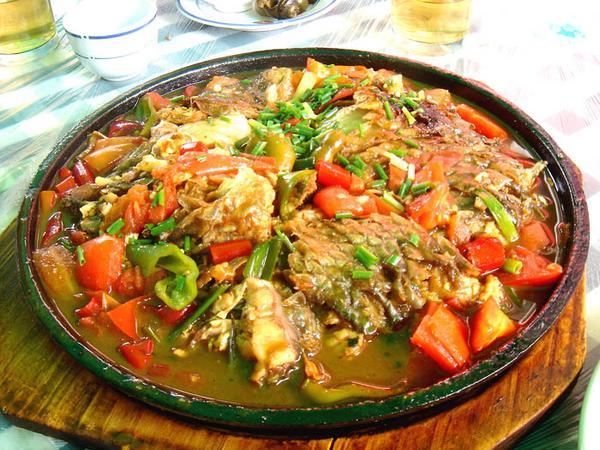 Recommend Restaurants
Jufulin Restaurant
Address: 10 Zhengyang Road
Tel: 2829542

Xiaonanguo Restaurant
Address: 15 West Jiefang Road
Tel: 2883558
Address: 22 Wenming Road
Tel: 2855518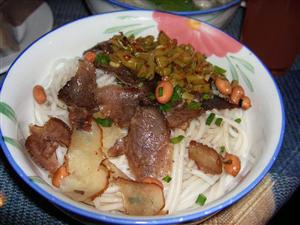 Chunjie Shao'e Restaurant
Address: 6 Sanlidian Road
Tel: 5808518

Guilin Ren Restaurant
Address: 27 Yiren Road
Tel: 2810543

Wangjiao Restaurant
Address: 268 Zhongshan Zhong Road
Tel: 2825929


Elephant Trunk Hill stands majestically in the downtown area of Guilin city, at the junction of the Li River & the Peach Blossom River .


The 83-km-long waterway from Guilin to Yangshuo is the masterpiece of Li River, decorated with rolling hills, steep cliffs, fantastic caves, leisurely boats and lined bamboos.