Guangdong Tourism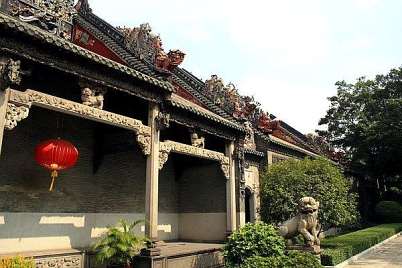 Guangdong ( Chinese: 广东, Pinyin: Guǎngdōng, Other Names: Kwangtung)

59,754,600

Guangdong faces the South China Sea to the south and has a total of 4,300 km of coastline.

Guangdong hosts the largest Import and Export Fair in China called the Canton Fair which is hosted by the city of Guangzhou - Guangdong's capital city.
Overview
Guangdong boasts of highly developed economy, rich cultural relics and famous food. As the south gateway to China, it has always been open-minded to both central China and the outside world. The province covers an area of about 178 000 sq km and has a population of 86.42 million.
Located in the southern part of China, Guangdong is one of China's most prosperous provinces dues to its excellet location. Major cities are Guangzhou, Shenzhen, Zhuhai, Shantou, Foshan, Dongguan, Huizhou, Jiangmen, Zhanjiang, Zhongshan, Zhaoqing, Qingyuan and Shaoguan, with Guangzhou the capital of the Province.
Know more
Guangdong History
Guangdong with a long history. Originally, it was home for Qujiang Maba people 130,000 years ago. And also, it is the hometown for a great many of famous historic figures, including Hong Xiuquan, Liang Qichao, Kang Youwei, Sun Yat-sen and so on. By the records that many historic events were took place in Guangdong. For example, Opium war, the 1911 Revolution, the Taiping Rebellion, the 1898 Reform Movement, the Northern Expedition, and the Guangzhou Uprising.
Guangdong Culture
The wonderful Guandong opera, striking paintings, touching music and unique architectures make the province formed a peculiar Guangdong culture. In which, Guangdong opera is divided into three local opera, including Cantonese opera,Chao opera and Han opera.
Guangdong people have the custom of drinking tea, the long history of tea drinking tradition can be traced back 100 years to the Qing dynasty (1644-1911). In those days, Guangdong locals uesd to go to a nearby teahouse, such as the " Two-Cent Teahouse" is very popular , where they need to pay only two cents for a pot of hot tea and some simple snacks......more
Local Customs and Festivals
The local customs are of strong Lingnan features, such as Foshan Qiuse, Hakka customs in Northern and Eastern Guangdong respectively, Chouzhou congou, Yao customs and fishermen's traditional practice, southern lion dance and soutern folk songs, etc.
There are a dozen major festivals in Guangdong province, such as Guangzhou Carnival (held in Dongfang Amusement Park in late autumn or in early winter ), Guangzhou Flower Fair ( held in the last three days of the year just before the Spring Festival ), Guangzhou Food Festival ( held during the Autumn Fair ), Guangdong Dragon Boat Festival ( held on May 5th on the Chinese lunar calendar ), Lichi Festival in Shenzhen ( held in June or July), Shaoguan Drifting Tour Festival ( only in summer time), etc. There are dezens of Festivals held each year in the different parts of this province, which attract millions of visitors from both home and abroad.
Guangdong Tourism
Guangdong boasts of a lot of tourist attractoins, such as four famous mountains, four famous ancient temples, four well-known traditional gardens, hundreds of cultural relics and historic sites, newly merged modern scenic spots. The top tourist attractions include Baiyun Mountain, Chen's Ancestral Temple, Pearl River Night Cruise, Guangzhou Yuexiu Park, Window of the World, Splendid China, China Folk Culture Village, Huang Feihong Kungfu Museum, Zumiao Temple, etc.
Must see